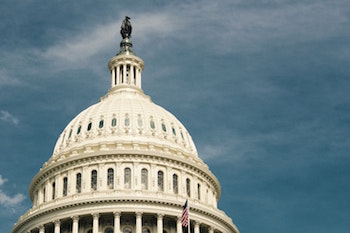 The Music Modernization Act has passed by unanimous consent in the Senate, an approval that marks a huge step forward towards overhauling mechanical licensing in the United States. The legislation took a risky path of hotlining, where unanimous support is required for approval.
Variety reports that the passage was secured through a last-minute deal between Sirius XM, the NMPA, and the RIAA. Sirius XM had been one of the most vocal critics of the proposed changes, but it agreed to an amendment guaranteeing that artists will be paid 50% of the monies the satellite radio outlet pays to labels for sound recordings made prior to 1972.
As passed in the Senate, the Music Modernization Act includes three proposals centered on the music industry's increasing shifts to digital platforms. One would overhaul the processes for collecting mechanical licensing and royalties from digital services, creating a central organization responsible for handling those payments and changing the rules for how those rates are set. Another component is the CLASSICS Act, which secures royalties for the songwriters and artists behind music recorded before 1972. Finally the AMP Act introduces royalties for music producers and engineers.
The next step for the legislation is for the House of Representatives to approve a reconciled version of the act. Once that is approved, the legislation can be signed into law by the president. Neither of those is expected to pose a threat to the proposal. Statements of victory and support quickly came from all corners of the music industry.
NMPA President and CEO David Israelite: "Today is a momentous day for songwriters, artists, composers, producers, engineers and the entire industry that revolves around them. The Senate vote marks a true step forward towards fairness for the people at the heart of music who have long been undervalued due to outdated laws. This was a long and complex process but ultimately the music industry has come out stronger and more united than ever."
RIAA President Mitch Glazier: "As legendary band the Grateful Dead once said in an iconic pre-1972 song, 'what a long strange trip it's been.' It's been an epic odyssey, and we're thrilled to almost be at our destination."
SoundExchange CEO Michael Huppe: "The future of the music industry got brighter today. Creators of music moved one step closer to getting paid more fairly. And industry forces that fought to maintain an unfair and harmful status quo were rebuffed. Now, SoundExchange's 170,000-member community has just one word for the House of Representatives: Encore."
ASCAP CEO Elizabeth Matthews: "Today's unanimous passage of the Music Modernization Act in the Senate represents a Herculean industry-wide effort to promote and celebrate songwriters and ensure their right to a sustainable livelihood."
Liberty Media President and CEO Greg Maffei: "We are pleased to join with the music community in sponsoring amendments that protect artists in this legislation. It is important that the music industry move forward so that artists can showcase their work throughout the United States."