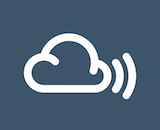 Digital audio service Mixcloud has secured its first major label direct licensing deal. The audio platform announced a partnership with Warner Music Group that will form the basis of a new subscription offering. Under that plan, fans will be able to subscribe to individual channels and access a more interactive listening experience. The creators will in turn be able to monetize their work. The press release did not supply a time frame for when the subscription option will roll out.
"We are excited to partner with Warner Music Group," said Nico Perez, co-founder and director of content with Mixcloud. "Since the beginning, we have worked with rightsholders to both monetize long-form audio and champion the importance of curation in the streaming industry. As we embark on direct licensing relationships with the major labels, we are committed to doing what is best for artists, curators, music fans, and the industry."
"This deal is a good example of our willingness to experiment and lead in embracing differentiated new business models," said Ole Obermann, Warner's EVP of business development and chief digital officer. "As streaming opens up access to a vast universe of music, we are seeing a complimentary rise in fans' engagement with curated experiences, such as playlists, on-demand radio shows, and DJ sets. Mixcloud's success is driven by the curiosity and passion of its community, as they engage with new music and rediscover timeless older songs. As we see that user base expand, this partnership will unlock new commercial value for our artists and their music."
Mixcloud hosts radio shows, DJ sets, and podcasts from more than 1 million curators and tastemakers.