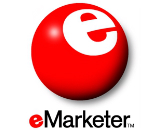 Smart speaker use will grow 130% this year, and Amazon's Alexa platform leads the way. Those are the headline results of a new study from eMarketer.
This year, 36% of Americans will use a voice-assisted smart device at least once a month — a 129% jump from last year, according to eMarketer. Over 70% of that usage is through Amazon Alexa, the operating system which lives in the Echo, Dot, and Look devices. Competitor Google Home is at 24% use in the survey.
"eMarketer expects Amazon's market share to fall slightly in the coming years, as Google's share grows," the report states. though eMarketer doesn't touch on this point, we recognize the reach potential of integrating Google Home and Google Assistant (the voice-activated intelligence in Android devices), thereby expanding the operating system throughout the vast Android ecosystem.
eMarketer does recognize the voiced assistants in phone and tablets as a distinct category of smart assistance. For Apple users it is Siri, Assistant in Google, and Cortana in Microsoft phones. Over 60-million Americans will use those voice-response systems in 2017, eMarketer predicts. (That would be over 27% of smartphone users, or one-fifth of the population, eMarketer observes.
Millennials are responsible for the biggest uptake of this technology layer across devices, projected to outstrip Gen X usage 2-to-on for the next three years, and outstrip Boomer usage 3-to-one.
"Older millennials are the core users of virtual assistants, mainly due to their demand for functionality over entertainment," said Martin Utreras, VP of Forecasting at eMarketer.