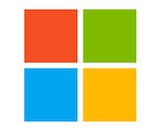 Microsoft announced some updates to its Cortana voice assistant at its Ignite conference. The new features point to the company pivoting Cortana and focusing its uses on personal productivity and daily work tasks.
Updates to the Cortana platform include a text-to-speech tool for the AI to read emails out load in either a male or female voice. Cortana can also help with scheduling meetings and coordinating attendees. It will be able to send a daily email with a round-up of a user's meetings, relevant decumants, and reminders about outstanding email commitments.
Cortana has not achieved the same visibility as the voice AI platforms from Google or Amazon. It is available on select third-party models of smart speaker, but Microsoft doesn't make its own hardware in that segment. Given Microsoft's long-time emphasis on enterprise solutions, specializing Cortana for office use could be a natural transition that will reach the many businesses already operating in its software ecosystem.