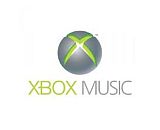 Xbox Music will be getting an update in a few weeks, according to tweets from a Microsoft exec. Joe Belfiore, vice president for Windows Phone program management and design, said on Twitter that the service would be getting an upgrade in performance, fixes, and new features shortly.
The news will come as a relief to fans of the service, which seemed like it could be on the chopping block based on Microsoft's plans to streamline its in-house music and video teams. Nokia's MixRadio was part of those cuts, and will be spun off into a standalone entity. But Belfiore's tweets assured users that the music service would not be shuttered. "Don't worry, no plan to drop Xbox Music/Video," he said.
He didn't give any hints as to what new features will be coming to Xbox Music. Earlier this spring, Microsoft began preparations to add a music storage system to the streaming capabilities, which put it in more direct competition with Google's All Access plan. If Microsoft is keeping the service in its business, then there's most likely a clear plan of action to grow Xbox Music into a real contender in the digital music space.