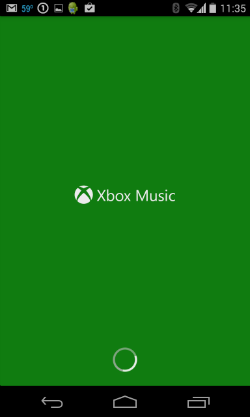 Microsoft announced that it will shutter its free plan for Xbox Music Pass effective Dec. 1. The free streaming plan was ad-supported, and it was later capped at 10 hours of listening. Starting in December, the only available plan will be a monthly $10 subscription, although new subscribers can try it free for 30 days.
The company clarified that the plan's discontinuation would not impact any music previously purchased through the Xbox ecosystem. The subscription streaming platform will still be available on PCs, tablets, and smartphones running Windows, as well as on Xbox video game consoles.
The choice to eliminate the free plan puts Xbox Music more clearly into the business category of on-demand subscription music. Before the latest change, Xbox Music was a hybrid service, similar to Spotify, where the free listening (called Spotify Free) acts as a funnel to the monthly subscription plan, while monetizing usage through advertisements.
That service class is dominated by Spotify, and the Microsoft announcement can be viewed as a retreat from that particular competition.  Positioning as a subscription-only platform, Xbox Music will be head-to-head with Google All Access, Beats Music, and Rhapsody. In that context, according to a Microsoft FAQ, the company intends for Xbox Music to be "the ultimate music purchase and subscription service experience."