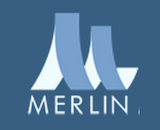 Merlin has entered an agreement with Jaxsta, an Australia-based business specializing in technology and music credits. Under the terms of the commercial data access agreement, the global indie label and rights management network will provide Jaxsta with official data about the music creations of its members.
"Delivering accurate and transparent data reporting is of crucial importance both to Merlin and our growing global membership of independent labels and distributors," said Charles Caldas, Merlin's outgoing CEO. "This partnership with Jaxsta will help ensure our members' repertoire is properly accredited, wherever in the world it is accessed and enjoyed."
Jaxsta receives a direct data feed from its partners among labels, publishers, and industry associations to compile an official set of information about a recording. Its database at launch included more than 100 million credits for 19 million recordings. Jaxsta's deal with Merlin is its latest partnership in independent music.
"The independent music industry has supported our journey from the beginning, and we have been proud to support independent music through a myriad of initiatives including our memberships with A2IM, AIM and AIR," Jaxsta CEO Jacqui Louez Schoorl said. "To be able to represent the wider community via a partnership with Merlin is a dream come true."