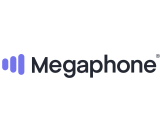 Megaphone announced that it will provide services for a new podcast from GQ Magazine.The new show is called Airplane Mode, and it offers insights on creativity, technology, and success from a wide range of guest interviews. GQ writer Clay Skipper hosts the weekly program.
"GQ's strength is in creating conversations and telling stories with cultural impact, and we love how Megaphone's intuitive platform lets us focus our energy on making great podcasts," GQ Digital Director Jon Wilde said. "It delivers the data and support that free us up to do what we do best."
Under its new deal with GQ, Megaphone will provide distribution and monetization services for the podcast. Both Airplane Mode and fellow GQ show Corporate Lunch will be leveraging features including the Megaphone Targeted Marketplace. GQ is the latest brand from the Condé Nast media portfolio to partner with Megaphone; the podcast company also collaborates with Vanity Fair and Bon Appétit.