We got a note from Megaphone ("Megaphone by Spotify" formally, but even the company PR disregards that most of the time) announcing its integration with headliner, a leading service which easily creates video promotions of podcasts for social network promotion.
"Headliner elegantly solves a really important challenge for podcast publishers: how to efficiently promote content and grow an audience," said David Adams, Chief Product Officer at Megaphone. "This deeper integration of the Headliner toolset enriches our platform and extends our value proposition to publishers."
Megaphone included an update of new enterprise customers of the company's hosting and monetization platform. MLB (Major League Baseball head the list, which also includes Realm, Fuzati, and Linfield University. The following graphic summarizes the group: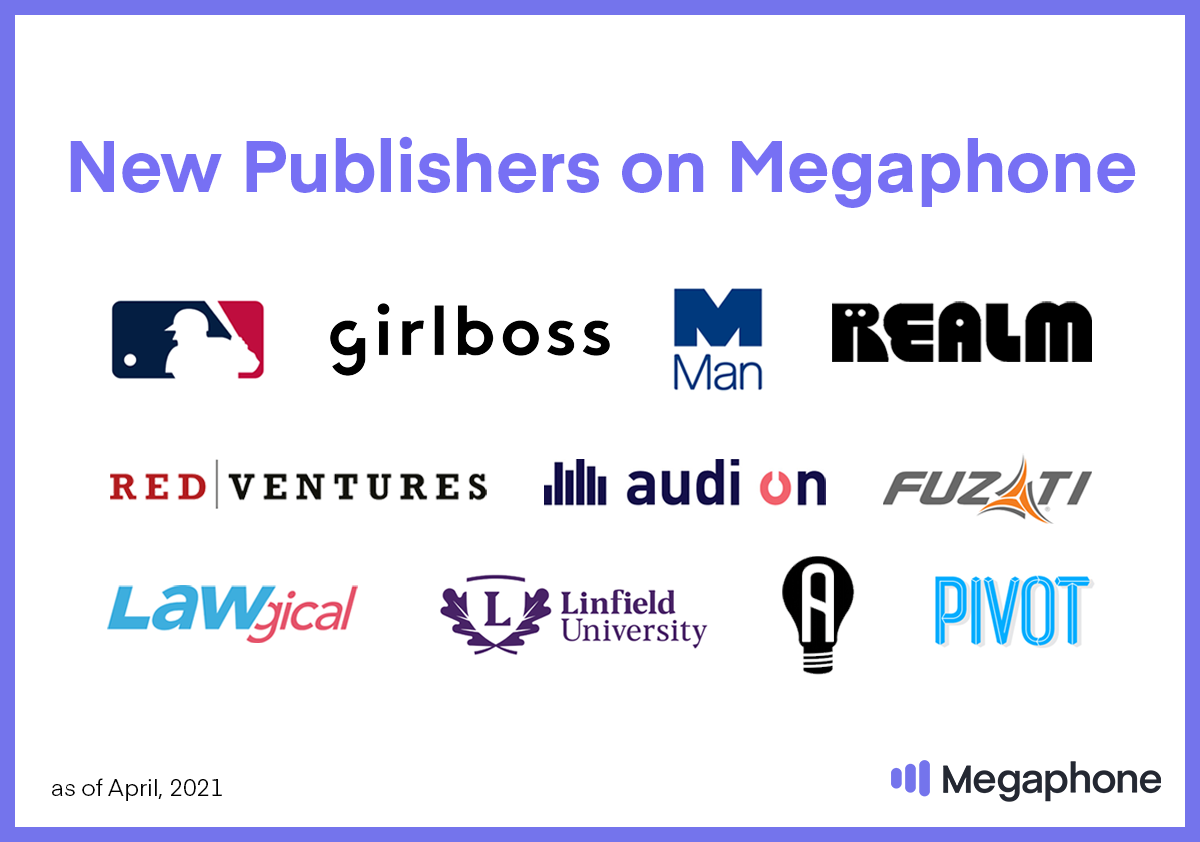 .