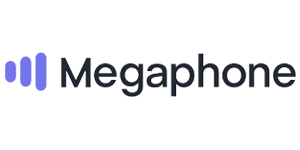 Enterprise podcast host and ad tech company Megaphone has signed sports publisher The Athletic to its platform, increasing the volume and range of the sports content hosted in its podcast marketplace.
While the press release from Megaphone does not deliver many specifics about The Athletics' podcast lineup, or really anything about its new partner, The Athletic website shows dozens of podcasts in sports categories ranging from Fantasy Football to Sports Business, Boxing to UK Women's Football. Megaphone cites "millions of monthly listeners."
The hosting company does emphasize how this new relationship continues Megaphone's build-out of sports properties. Megaphone handles hosting and monetization for top-brand networks ESPN, CBS Sports, Sports Illustrated, Fox, SB Nation, The Ringer — "and a long roster of others on board." In all, more than 700 shows and 80-million in monthly downloads.
"With prime sports seasons underway and the future of live audience sports being reimagined, podcasting represents the ultimate opportunity," said Brendan Monaghan, CEO of Megaphone. "And we are absolutely thrilled to be partnering with The Athletic."
The features that The Athletic will leverage are part of Megaphone's enterprise-level podcast hosting, publishing, dynamic ad insertion, campaign management, forecasting, and analytics tools. MTM also allows advertisers to target podcast audiences at scale across many shows and episodes.