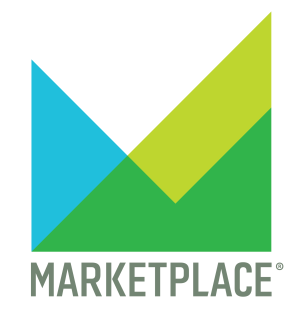 Popular finance and economics radio show and podcast Marketplace has launched an Alexa experience which might represent an early foray into original smart-speaker audio content. Called Make Me Smart from MarketPlace, it contains wholly original information pieces that extend the Marketplace brand and voice into the leading smart speaker platform.
While we had a little trouble activating the Alexa "skill," we attribute that slight delay to Alexa's cumbersome skill architecture, which we have never liked. Once in, the command, "Alexa, make me smart" delivers an array of information pieces from show hosts Kai Ryssdal and Molly Wood covering the economy, tech, culture, and current events. We heard explanatory pieces about 5g mobile technology, the World Cup football tournament, the 40-hour work week, and more. Each carried forward the well-known clarity of explanation which is the hallmark of Marketplace.
Of particular interest is the originality of the product's conception. It is new content design, as opposed to a simple migration of a show onto a smart speaker, which characterizes most skills. We anticipate that original smart-speaker content to be the tidal wave which drives the adoption of these devices beyond their inherent convenience and utility.
"We knew we wanted something unique," Executive Director of On Demand for Marketplace Sitara Nieves told RAIN News, adding that the intent was to develop a new audience on a new platform.
The skill development required building a cross-functional team across many business sectors, which included the show hosts and other staff in editorial and digital. "We started with an in-house development sprint that took a couple of months, then moved to a content production sprint– resulting in more than 40 Alexa-first pieces in just over a month," Nieves said. It was a launch-and-iterate project, which continues post-launch as new content pieces are produced.
One interesting feature involves audience feedback — listeners can speak to the skill and submit suggestions for topics the show could address in an "explainer." Nieves and her team observe how the skill is being used, which topics are most interesting, and how to improve the experience. New pieces are under development all the time, including some of those suggested by listeners.
"As we continue to hear from our audience and learn from their experiences, we're making daily changes as more and more people say, 'Alexa, make me smart'," Nieves noted. "And we're exploring additional ways to engage audiences on smart speakers, learning from our work here."