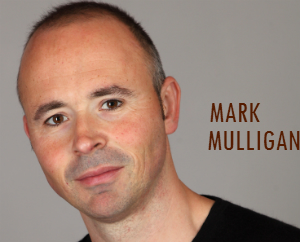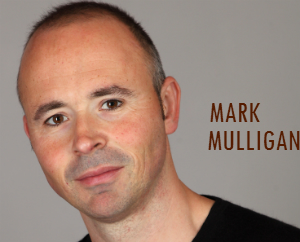 This column by RAIN guest contributor Mark Mulligan, founder of Midia Research, was originally published on his Music Industry Blog.
---
While many are still recovering from their festive exertions, Spotify hits the news twice –though for two very different reasons: the long-awaited confirmation of its DPO date and, less expected, a new lawsuit from a music publisher. While they're totally different developments, their timing is not coincidental. (Note, Spotify is doing a Direct Public Offering (DPO) not an Initial Public Offering (IPO) as many outlets have mistakenly reported – though its SEC filing does mean it could still opt to do an IPO should it decide to).
Spotify has been talking about going public for years and many column inches have been expended on trying (and failing) to guess the date. The one bit that everyone got right was that Spotify could not afford to delay the move for much longer, because its debt was becoming increasingly expensive to service. Those debt costs were the main reason Spotify's losses grew in 2016. I have written extensively about Spotify's need to create a new narrative for Wall Street and how it will need to diversify its revenue base to drive profitability. But, it should have a fairly easy ride for its first 12 months—certainly easier than Snap Inc. has had. This is because demand far outstrips supply. The big institutional investors (investment banks, hedge funds, pension funds etc.) that now want a 'position' in the music business effectively only have Vivendi and Spotify as options (Sony Music is too small a portion of Sony Corp, while WMG is considered too small by bigger institutions).
Investor demand exceeds supply
The imbalance between supply and demand has been reflected in the grey market of private trading of Spotify stock. So, even if it has some weak earnings Spotify should hold onto much of its value, unless some big hedge funds decide to bet against Spotify, and decided to do so in a big way. In the longer term, if Spotify can execute well, three to five years from now we won't be thinking of Spotify as a streaming company, but instead as a music platform. It will be a conduit for the plethora of music services and tools – ranging from data services, through e-commerce to services, that we currently largely identify with labels (artist promotion, label services, rights exploitation etc.). Streaming will generate more revenue than any of these, but all of these higher-margin revenue streams will help deliver Spotify profitability.
Wixen puts risk back on the table
Before its transmutation, Spotify has to make sure its DPO is a success and another hurdle just emerged: music publisher Wixen Music filed a lawsuit against Spotify for $1.6 billion. The background to the suit is complex and rooted in an effective loophole in US music publishing practice, which sees music services assume the right to stream songs rather than explicitly requesting it. The NMPA brokered a Spotify settlement for songwriters and publishers (following a David Lowery class action suit) and also helped shape a new piece of legislation aimed at closing the loophole, and crucially for Spotify, making it harder for publishers to file suit. Investors hate risk factors, and the double whammy threat of class action suits and uncapped statutory damages was a risk factor too far. This is why so much effort was put into creating a pragmatic solution that delivered results for all sides, in time for Spotify's DPO. Only, Wixen doesn't see things that way.
Wixen's suit argues that the new legislation and the settlement do not provide enough in terms of compensation, guarantees nor safe guards. By filing before the legislation's January 1 deadline, Wixen is hoping to be able to set new, improved terms for publishers. Whether the case has merit or not is almost inconsequential with regards to its potential impact on Spotify's DPO. The mere presence of the suit could spook investors. In practice however, the sheer level of demand for Spotify stock is likely to win the day.