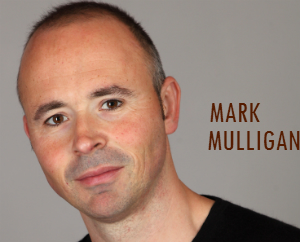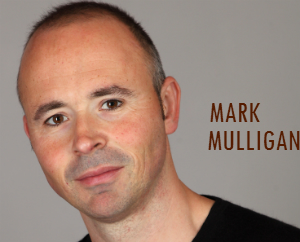 This column by RAIN guest contributor Mark Mulligan, founder of Midia Research, was originally published on his Music Industry Blog.
---
Music video's two power players are both in the news for strategic resets. On the one hand YouTube has announced that it is merging its YouTube Music and Google Play Music teams while on the other hand Vevo has announced it is postponing the launch of its subscription service in favour of prioritising global expansion. These are both important developments in their own rights but together form part of a changing narrative for music video.
Music video is streaming music's killer app. According to MIDiA's latest consumer survey, 45% of consumers watch music videos on YouTube or Vevo every month, while 25% of consumers use YouTube for music every week (more than any of the streaming audio services). So what YouTube and Vevo do has real impact.
YouTube Is Where Google Is Placing Its Music Bets
YouTube's merging of teams is not a huge surprise. It always appeared overkill having 2 separate teams, especially considering that Play was performing so poorly in the market (its weekly active users are measured in single digit percentages) and that Google's music priority has always been, and will always be, YouTube. Although nothing will change immediately in terms of user proposition, the strategic direction of travel is clear: YouTube is where Google will place its music bets. Which places even greater importance on rights holders and Google coming to an understanding around royalty payments. YouTube moving to minimum guaranteed per stream rates is untenable (for Google) as is the Value Gap/Grab (for rights holders). Something has to give.
My long-term bet is still on Google creating a parallel music industry around YouTube, one that is entirely opted out of the traditional music industry's rights frameworks. But a more immediate concern for Google is contingency planning in the event of Vevo upping sticks and becoming the centre piece of a revamped Facebook video play. A combination of no Vevo and disgruntled rights holders would be a recipe for disaster for YouTube's music strategy.
Facebook And Vevo May Be Courting
Vevo jumping ship to Facebook is not as far-fetched as it might have seemed when it was first mooted a few years ago. Facebook is now the world's 2nd biggest online video property and has finally admitted that it is a media company. Slowing ad revenues in 2017 will see Facebook double down on ancillary revenue streams and content will be a key plank of that strategy. Games is the biggest addressable market and it has already made moves in that direction. Growing video is another. While streaming music is a relatively small market opportunity for Facebook, it has wide appeal. Launching an AYCE streaming service would be an ill-advised (and highly unlikely) option for Facebook, but partnering with Vevo would be a higher margin, lower risk way of getting into music. It would also be the perfect vehicle with which to showcase Facebook's next generation of video UI, which will include features such as curation, channels, recommendations etc. In short, a lot less like Facebook video and lot more like YouTube.
The Rise Of Music Inspired Video
Interestingly, Vevo's CEO Erik Huggers has announced that Vevo will be increasing its focus on short form, non-music video, such as artist interviews, mini-documentaries, and animated shorts. This snackable, highly shareable content bears closer resemblance to the sort of video that works well in Facebook's more social-centric video platform than YouTube's more viewer-centric environment. Vevo's non-music video approach is smart. As we explained in our report 'From Music Video To Music Inspired Video', if rights holders want their share of overall video time to grow, or at least hold their own, then they need to start exploring creating music related video rather than just music videos.
The core consumption format will still be the music video, but the additional content expands reach and time spent. In a Facebook environment (especially if Instagram was incorporated) this sort of content would spread like wildfire. Add into the mix that Huggers also referenced Vevo's prioritization of building its direct audience via its own apps (ie not via YouTube) and we might just be starting to see the emerging shape of a planning-for-life-after-YouTube strategy. Even if Vevo decided to stick with YouTube (which remains the most likely outcome), it could use all of these moves as leverage for getting a better deal.
Change is afoot in the music video space and we may just be beginning to see the two key players beginning to put competitive space between each other. But perhaps most tellingly, as both companies up their game, they are also both, in different ways distancing themselves from their subscription plays. Music video is the killer streaming app for many reasons. The fact that it is free is reason number one, and Vevo and YouTube both know it.