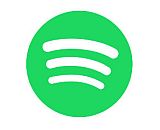 Music is often closely tied to big moments in current and cultural events, and the latest record-breaker at Spotify is an example of that. Mariah Carey is the new holder of the one-day streaming record after her "All I Want for Christmas Is You" surpassed 10.8 million streams this Christmas Eve.
Chart Data tweeted the milestone for the pop singer, who initially released the track in 1994. Carey dethroned XXXTentacion, whose song SAD! was the previous leader with 10.4 million streams on the day after he was shot and killed.
Spotify shared its year-end data, with rapper Drake taking the top honors for the most-streamed artist, album, and track. The streaming service also continued its tradition of highlighting weird and wacky statistics with a winter promotional campaign.