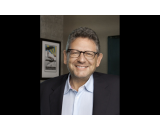 UMG CEO Lucian Grainge spoke of his optimism for streaming music, and the need to "balance" free access with paid access. His remarks were quoted in a printed interview at HitsDailyDouble.
In what has come to be known as the "freemium debate," arguments focus on whether ad-supported listening to vast catalogs of music, with limited interactivity, effectively funnel users to music subscription plans that yield high-margin royalty payments to labels and artists. Most of the argument swirls around Spotify, for three reaons. first, Spotify is the market-leading global subscription service. Second, Spotify's freemium plan, called Spotify Free, offers more interactivity and on-demand music selection than others such as Rdio and Deezer. Finally, Spotify's licensing agreements with major music labels will reportedly end this year, and negotiations for new deals are in progress, with labels pushing to limit freemium perks.
"The potential is enormous, and obviously I remain incredibly optimistic," Lucian Grainge said of streaming generally. He rejects what he calls a "for or against" simplification of the freemium debate. "Freemium alone is inadequate to support our critical ecosystem of artists, labels and the platforms themselves," he is quoted saying. "What that means is that we must seek the proper balance between ad-supported and paid subscription."
Consumers overwhelemingly prefer free listening to subscription plans of all sorts. Of Pandora's approximately 8-million monthly users, only 3.5-million pay five dollars a month to eliminate commercials. Spotify has been the most successful motivator of subscription sign-ups, with 20-million paying users in a total audience of 75-million listeners. Whether that balance aligns with Lucas Grainge's vision remains to be known, but other rumors indicate that the Spotify-label negotiations include discussions of limiting some of the freemium listening.