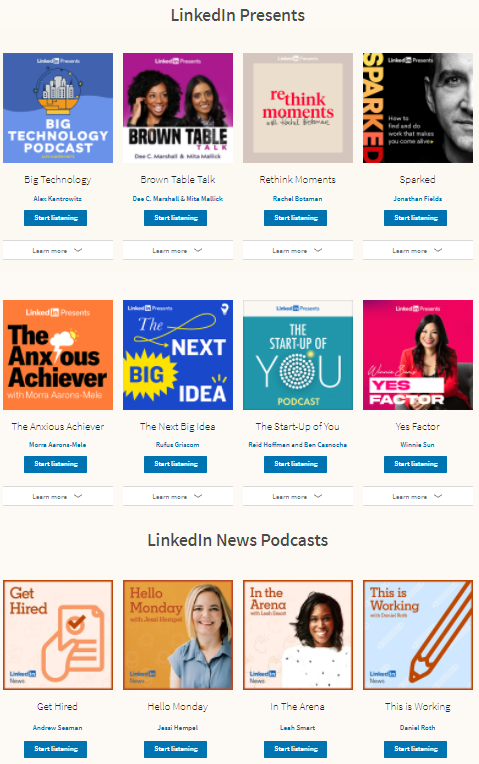 Business shows fill a big category in podcasting, and it makes sense that the venerable B2B social network LinkedIn would develop a brand of business shows. It has, with a nascent network of 12 shows to date. Verizon is the overall sponsor of the entire group.
LinkedIn seems to be hoping to manufacture a participation loop that takes listeners outside of LinkedIn for listening, then back into LinkedIn for connecting with hosts and their guests. "Find our shows wherever you listen," the promotions say. Then find our hosts and talk with us on LinkedIn."
The current catalog is divided into LinkedIn Presents (eight shows) and LinkedIn News (four podcasts). HERE they are.
Not all the podcasts are new. The Anxious Achiever has produced over 70 episodes. Some are startups: The Yes Factor has dropped two episodes. All seem to be distributed openly — a Listen button takes you to each show's Apple page.