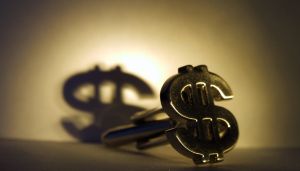 The implementation of the Music Modernization Act took another important step forward today. The Mechanical Licensing Collective has secured a deal with the Digital Licensing Coordinator, which represents digital music services that will fund the launch and operation of the collective. The MLC will receive $33.5 million in startup costs and a first-year operating budget of $28.5 million.
The deal gives the MLC slightly less than in initially requested, which was $37.25 in startup funds and $29 million for its year one budget. The parties also created a budgeting committee with members of the MLC and DLC to continually re-evaluate the collective's operating costs.
The Digital Licensing Coordinator represents Amazon, Apple, Google, Pandora, and Spotify. The costs of the MLC will be divided proportionally by digital music services. The DLC will also provide interim financing for the collective before it formally begins making collections in 2021.
"Today's agreement between the MLC and the DLC represents a landmark achievement for every facet of the music industry," MLC Board Chair Alisa Coleman and DLC Board Chair James Duffett-Smith said in a joint statement. "As a result of this accord, the central feature of the Music Modernization Act will be able to commence operations with the resources necessary to help ensure its success."