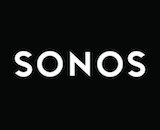 Sonos had teased that a new product was coming for a fall launch, but many of the details around its upcoming project have leaked. The new device is a portable speaker known as the Sonos Move. It appears to be designed for easy relocating, with a recessed grip handle and a docking station to recharge its battery. The device is rumored to have a toggle to switch between wifi and Bluetooth connections, to better facilitate use both at home and on the go. An earlier leak reported that the Sonos Move will have support for Amazon Alexa and Google Assistant, as well as tapping into the Apple ecosystem with AirPlay 2.
The speaker is due to officially be unveiled later this month, when the full feature list and pricing details will become available.
Sonos has been making slow and steady strides as a provider of both software-agnostic smart speakers and comprehensive home theater entertainment. It did begin adding support for Google Assistant earlier this year after several delays. The company hasn't turned a profit yet, but it got closer to reaching the black in its fiscal third quarter thanks to notable sales of its Sonos One and its partnership with Ikea.