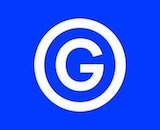 Gimlet Media has had some shifts in its upper ranks. Three of its employees are taking on new roles, and one position is currently vacant as the company pursues new strategies in the podcasting and multimedia space.
Caitlin Kenney, previously the vice president of new show development, is now assuming the title of vice president of programming. She has been with Gimlet since 2015. Her old position will be filled by Nazanin Rafsanjani, who was the creative director for the Gimlet Creative branded content arm. Annie-Rose Strasser has also been promoted from editor to the new director of partnerships, acquisitions, and internal development. Strasser will join Rafsanjani's team.
These aren't the only personnel updates for the media company. Gimlet is reportedly looking for a replacement for Rafsanjani as creative director of Gimlet Creative. Nicole Wong, a senior producer for the branch, is filling that position on an interim basis.
Nick Quah's Hot Pod newsletter tipped us off to these changes.