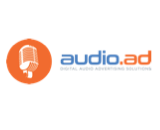 Audio.ad, a specialist in digital audio advertising for Latin American and Hispanic audiences, has launched a new self-serve advertising platform. AudioSpot.shop will allow small and mid-sized businesses to create and manage their own custom campaigns. Companies can create or upload their audio spots, select their audiences to target, and set dates and a budget for their campaigns within the new platform.
AudioSpot.shop connects advertisers with 14.5 million unique users with an average of 40 million monthly listened hours and an inventory of more than 5,000 publishers. It offers access to content including music, podcasts, news, and sports. Specific audiences can be targeted by interests, location, gender, musical preferences, and consumer behaviors.
Interestingly, the new platform offers a white-label solution, where broadcasters can manage audio campaigns with their own brand identity.
"Through the launch of this self-serve platform, our goal is to help brands — especially small and medium-sized businesses — create and manage their audio campaigns in a simpler and faster way," said Carlos Córdoba, Audio.ad's managing director. "Nowadays, users are permanently connected through their mobile devices and digital audio has become the ideal format to reach them. While users are driving, working or even exercising, advertisers can target their consumers at any time."