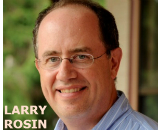 This guest column is contributed by Larry Rosin, President of Edison Research. It was first published on The Infinite Dial blog.
---
At last week's Country Radio Seminar, we debuted the results of our "Wake Me Up!" research study about behaviors and media habits of online 18-54 year-olds in America. There were many surprise findings; today I'd like to focus on what happens in the very first moments of one's day.
As the first graph here shows — only about half of people are actually awakened by an alarm of any kind. One third of 18-54s just 'get up' on their own, and another one-sixth are awakened by another person or a pet.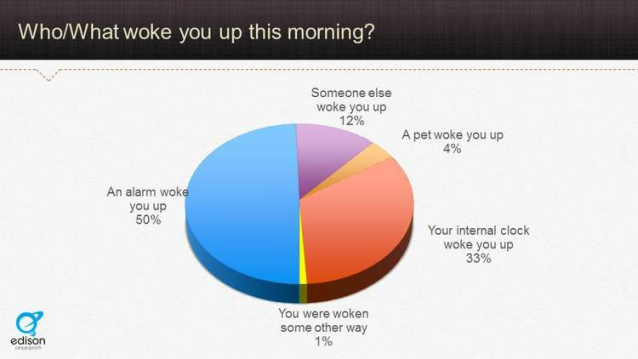 We then went on to ask the half of the sample that does awaken to an alarm what kind of an alarm it was: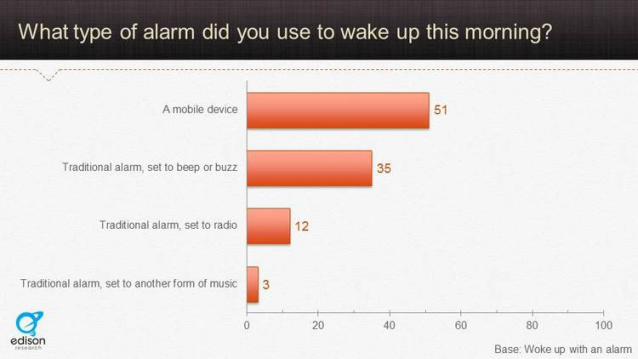 As you can see, the mobile revolution has really hit here. While 47% seem to awaken to something like the classic 'clock-radio' that we envision next to Bill Murray in Groundhog Day — most of them use the beep or buzz feature instead of the radio. This means that only 6% of our sample wakes up to the radio on a clock radio.