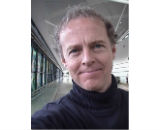 AccuRadio CEO (and RAIN News founding editor) Kurt Hanson will present a keynote address at this week's BroadcastAsia2015 event: Navigating Radio's Competitive Landscape and Charting the Course for an Exciting Future. BroadcastAsia is held at Marina Bay Sands in Singapore.
Kurt Hanson's speech is scheduled in the Radio Track on Thursday, the third day of a four-day conference. His key topics will include:
Strategies and tactics to help radio broadcasters prepare for a bright future
Preparing for a future that is digital, multi-platform, global, and personalised
How are new forms of radio "disrupting" radio as we know it?
How are broadcasters and entrepreneurs thriving in radio's fast-arriving new era?
BroadcastAsia2015 covers digital media generally, with a broad focus on TV/video, and a targeted deep dive into radio/audio issues. Watch RAIN News for Kurt's on-the-scene bulletins as they arrive.