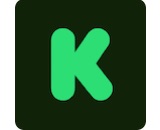 Kickstarter appears to be repositioning itself as more than a crowdfunding tool for music. It purchased Drip.fm, a niche service that was on the verge of shuttering, this spring. Drip is a subscription system for indie music fans, where a monthly fee grants access to exclusive tracks and other perks. Kickstarter is expected to relaunch Drip as soon as this year, although it has not given a firm timeline. The move is part of Kickstarter's renewed focus on building relationships within the music industry.
"The main message we have been trying to share is that we are a resource for the entire community of music stakeholders – artists, managers, labels, publishers, distributors," Molly Neuman, Kickstarter's head of music, told Music Ally. "There are opportunities for us to be collaborating and developing things together on many different levels."
Kickstarter hired Neuman as its first head of music in December 2015, bringing a background as a performer and past experiences with Rhapsody and eMusic to the crowdfunding service. Kickstarter is working to overcome a reputation as a disruptive upstart in building those ties with labels. If it can secure that support from labels, it might mark a shift it the options available to musicians using that platform.