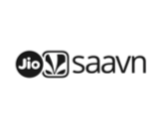 JioSaavn is expanding its podcast library with a new tool for independent creators. The India-based streaming service introduced YourCast, which lets podcasters upload their shows onto the platform. Submissions through the online portal require basic details about the show and a link to its RSS feed. JioSaavn's in-house content team will verify all shows submitted through YourCast.
"Through this unique offering, Creators will now be able to make their content available to a large and diverse audience base through the click of a button, platform users will have a large array of culturally relevant podcasts spanning topics and genres that cater to every interest," said Ishani Dasgupta, leader of podcast partnerships for JioSaavn.
JioSaavn resulted from the merger of Saavn and Jio Music in 2018. The platform combines two notable music platforms in India, which was valued at $1 billion when the deal closed. In announcing YourCast, JioSaavn said it has more than 100 million engaged users around the world. The company has its own original podcast programming, and has seen its podcast catalog grow tenfold since 2016.