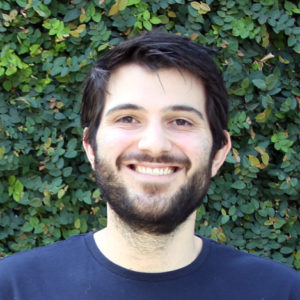 Jim Ballas has been named CTO and VP of Operations at PodcastOne, where he has worked since the podcast company's founding. In this role he will oversee network digital initiatives and sales operations, in addition to developing new technology to serve platform consumers and advertisers.
Ballas joined PodcastOne in 2013. He has climbed up the promotion ladder steadily; today's announcement marks his fifth titled role in the company.
Before PodcastOne, Ballas was at Premiere Radio Networks, where he was a continuity expert, tying together production and sales.
PodcastOne founder Norm Pattiz stated: "Jim is a young guy, but he's been here from the beginning. He's smart, savvy, and has grown over the last 5 years at an amazing rate. He answers questions before they're asked, and he plots directions for the company's growth. It's a joy to reward Jim Ballas for his service to our company, and to the podcasting business."
"Thank you to Norm and everyone else at PodcastOne for the opportunity to continue my growth and help take our business to the next level in 2019 and beyond," said Ballas. "In the last few years, I've had the pleasure of leading PodcastOne's development of a new publishing platform and making strides in programmatic advertising. I am very excited to continue driving the future technology changes for PodcastOne, including several things in the pipeline debuting in 2019. I've loved growing with PodcastOne and the podcast space – there's lots more to come."