This article by RAIN CEO Jennifer Lane was originally published on her Audio4cast blog.
---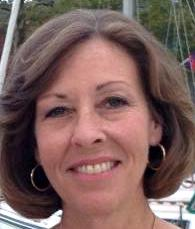 Latest research released by Juniper Research projects that annual global advertising spend on mobile devices is expected to reach $105 billion by 2019, up from an estimated $51 billion this year. Advertisers, drawn to the personalized and timely targetability that advertising on mobile devices offers, will drive spending on those devices to 44 per cent of total digital ad spend by 2019.
As a mobile medium, streaming audio should be poised and ready to take its share of that spend. Maybe, just maybe it's time for the streaming audio industry to reinvent itself as mobile advertising enhanced with audio.
In February of this year Webcast Metrics said that 73% of listening to streaming audio platforms measured by the service is done on mobile devices. Up from 66% a few months before, and still climbing. With three-quarters of its audience on mobile devices, streaming audio certainly is a mobile platform.
Streaming audio advertising is at its best on mobile devices. Compared to mobile ads restricted to visual displays, streaming audio is a perfect medium, overcoming viewability issues with the addition of an audio element. New technologies enable geo-targeting, and audio interactivity that enables listeners to respond easily. What's more, listening to music is a favorite smartphone activity, making it an enhanced branding environment for brand messaging.
There are good reasons for streaming audio services to position themselves to the advertising community as a superior mobile advertising platform. The demand for mobile inventory is great, and mobile audio ad units are appealing and effective. Mobile budgets are in place and growing. It's a strategic shift that's worth considering..