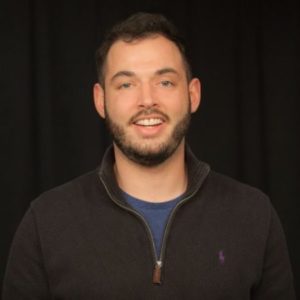 This guest column is by Jeff Umbro, CEO of The Podglomerate, and was first published in his weekly newsletter for LinkedIn called Podcast Perspective. The Podglomerate produces, distributes, and monetizes podcasts. You can learn more and connect at www.thepodglomerate.com.
Quake Media Launches
A new subscription podcast company called Quake Media launched this week with none of the flair or criticism that landed with Luminary back in April, 2019. The company launched with $2.5M in seed funding and, according to Axios, will launch with 6 exclusive shows that are hosted by Laura Ingraham, Soledad O'Brien, Gretchen Carlson, Mike Huckabee, Andrew Gillum, Marc Lamont Hill and Buck Sexton. (Hill and Sexton will launch a podcast together.) The platform will cost $4.99 per month or $49.99 for the year.
I personally love this idea and think it will work out really well. The difference between this launch and others like the aforementioned Luminary is the simplicity – here are a handful of easy to understand shows from household names with a simple and relatively inexpensive payment model. Sounds a lot like SiriusXM ten years back.
Porsches and Podcasts
The all-electric Porsche Taycan now includes Apple Podcasts, and is reportedly the first-ever native integration of Apple Podcasts in any vehicle. It also includes supports for Apple Music and its time-synced lyrics on the passenger-side display. Lots of other fun details here. This announcement is extra interesting because of what it could mean for other vehicle integrations moving forward – connected cars are increasingly becoming a thing, but the easier it is for folks to hit play on The Daily or Joe Rogan, the more folks who are going to listen overall. I do wonder, however, how many vehicles have existing integrations with Spotify, Pandora, SiriusXM, or other music utilities that have recently added podcast functionality. If any readers know, please share in the comments.
Podcast Spotlight
It's been a while since I've plugged any podcasts I've been enjoying, so here we go.
Dust: I began listening to S3 of Dust from Gunpowder & Sky because of the provoking cover art (always pay attention to your cover art, people), but I stuck around because of the amazing storytelling. I can officially say that this was the first time I've gone a premium feed to listen to the entire season early (Stitcher Premium). I've done some poking around since then, and it seems that there's an entire universe of Dust-related storytelling out there. I'll likely dig into this in a future newsletter.
Dead Eyes: This is just a fun listen from Headgum. Actor Connor Ratliff dissects in excruciating detail why and how he was fired from the 2001 hit HBO Miniseries Band of Brothers, which included Tom Hanks telling him he had 'dead eyes'. The series just launched its second season.
The Cut: Ever since their relaunch a couple months back, I've been loving The Cut from New York Magazine. If you're interested in digging into thought-provoking stories about the times we're living in from a cultural perspective with a city-centric focus, this is the podcast for you.
Thanks for reading—see you next week.
.