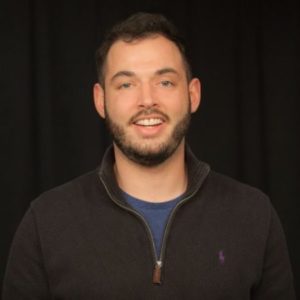 This guest column is by Jeff Umbro, CEO of The Podglomerate, and was first published in his weekly newsletter for LinkedIn called Podcast Perspective. The Podglomerate produces, distributes, and monetizes podcasts. You can learn more and connect at www.thepodglomerate.com.
---
Forgive me on the title of this piece, I just had to do it.
We have a short one this week, which is sometimes a good thing. Enjoy the day and get outside for a little.
Podcasting News & Views
Radio Towers?
Cumulus Media, the company behind the Westwood One Podcast Network (which reps Lemonada, Ben Shapiro, Pat McAfee, and more), is selling its radio tower portfolio to Vertical Bridge for $213M. Vertical Bridge is a company that owns and operates communication infrastructure throughout the country, and in this deal added "more than 250 sites across 32 states at an attractive multiple [for Cumulus] of 14.25-times cash flow in a deal expected to substantially close in fourth quarter 2020," according to Inside Radio.
You can read more details about the deal here, but there's a lot of layers to this. Cumulus is the third largest radio company in the country behind Entercom and iHeartMedia. They're deep in debt, presumably due to bad investments apark predatnd an economy that hasn't been kind to radio in recent years. Even after the tower sales the company remains about $700M in the hole, though this has added significant cash flow and reduced operating costs. The market reacted well, pushing the stock up nearly 32% since the announcement on August 10th.
Last month Cumulus closed the Westwood One news operations, which signals to me that the sale of the radio towers is positioning the company to be more versatile. They'll be in trouble if they continue paying rent on radio towers for decades to come (they're now paying rent on the towers they sold), but my gut tells me they're likely not planning to be dealing with the same scale of terrestrial radio investment down the line.
Podcast Charts: No Women Allowed
The Wrap (paywall) published a study last week that claimed 79% of the top podcasts according to Apple, Google, Stitcher, and Spotify were either hosted or cohosted by men.
There have been a lot of these studies over the years, and even with the rise in female focused and owned networks, progress to crack the gender gap at the top of the podcast charts has been slow. Similar studies show that the podcast listening audience has nearly male / female parity. I'll be curious to see if any of the listening platforms will aim to tackle this lopsided trend.
Enjoying Podcast Perspectives? Subscribe to The Podglomerate Newsletter, my weekly email newsletter. Click here to subscribe or connect with me on Twitter.
Timberrrrrrr
Timber.fm is a new podcast website publishing profiles of podcasters like Misha Euceph, Jack Rhysider, and the McElroy Brothers. There's nothing revolutionary about the site, but I'm a big fan of the cultural approach they've been taking. This is exactly the kind of journalism that we'll look back on one day and be appreciative that it exists.
Stitcher's Revenue
E.W. Scripps reported earnings this week, which gave us a little transparency into the Stitcher sale. Through some wonky number crunching, RAIN News has reported that Stitcher's 2019 revenue was $72M, which equates to approximately 10% of the entire podcasting pie last year. It seems that SiriusXM paid 4.5 times Stitcher's 2019 revenue ($325M) for the company. Revenue is not the same as profit – Stitcher's 2019 losses were in the high teens millions of dollars – meaning, bluntly, that the company spent more than it earned. Will be very interesting to see how quickly the company assets turn profitable under the banner of SiriusXM.
The Rise of Ashley Flowers
Ashley Flowers seems to be popping up everywhere these days – she runs a company called Audio Chuck, and is the face (voice) behind such juggernauts as Crime Junkie, and Park Predators (both repped by cabana), Counter Clock, Red Ball, Full Body Chills, and then two originals with Spotify-owned Parcast, Supernatural with Ashley Flowers and a new show called Very Presidential with Ashley Flowers.
I can't stress enough how popular some of these shows are – as of this writing 4 of these 7 shows are in the top 25 podcasts on Apple's charts. The 3 that are not were limited run series that haven't published new episodes in months. There's some controversy behind Flowers, who last year was accused of plagiarizing several episodes of her flagship Crime Junkie podcast from smaller publishers.
I bring her up mainly to use her as an example of podcast talent that seems to be thriving across the entire ecosystem, and so far someone who hasn't succumbed to the platform wars. It's interesting to see how she's navigating the space, creating podcasts for Spotify, iHeart, and on her own, and making all of them (so far as I can tell) available on all platforms. I'm going to keep an eye on this.
Amazon
Amazon has sent an email to most podcasters, requesting to add their shows to a new podcast service being offered via Audible and Amazon Music. There's been some general snark online about the terms of the service – podcasters seemingly aren't allowed to disparage Amazon – but this is something that exists in a number of the podcast user agreements out there. I don't have a strong opinion one way or the other about this launch, but if it means more people will hear more podcasts, I'm for it.
Thanks for reading—see you next week.