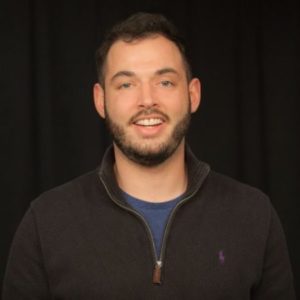 This guest column is by Jeff Umbro, CEO of The Podglomerate, and was first published in his weekly newsletter for LinkedIn called Podcast Perspective. The Podglomerate produces, distributes, and monetizes podcasts. You can learn more and connect at www.thepodglomerate.com.
---
RAIN readers may have noticed that there was no newsletter last week. Sorry, but I wanted to pretend it was a real summer for a little while. Sue me.
BUT the upside to my absence is that we have a lot to make up for this week. Hope you enjoy, and as always leave me some questions, comments, or memes in the comment section. Also, I'm at @jeffumbro on Twitter if you want to send me some notification endorphins.
Podcasting News & Views
Spotify Update
Spotify has been busy, even since just two weeks ago. In addition to their recent acquisitions (Gimlet, Parcast, Anchor, The Ringer) and licensing deals (Higher Ground, Joe Rogan, Kim Kardashian, Warner Brothers DC Comics), they've recently signed TikTok star Addison Rae to an exclusive podcast deal, and Mark and Jay Duplass for a slate of exclusive originals, both scripted and unscripted.
They also launched episode one of The Michelle Obama Podcast, their exclusive production with the Obama's production company Higher Ground, featuring former President Barack Obama. Higher Ground teamed up with Misha Euceph's Dustlight Productions for the project, and it seems to have been a very savvy move. As of this writing (and most of this week), The Michelle Obama Podcast has been number one on Spotify's new Podcast Charts. Also, in a very Internetty twist, there was some heartwarming confusion about the show.
The audio streaming company also reported Q2 2020 earnings on July 29th, the same day they launched the Michelle Obama Podcast. They announced that they 299M Monthly Active Users, up 29% YOY, 138M Subscribers, up 27% YOY, and a bunch of other flashy (and impressive) numbers. Ultimately, though the company can tell a very pretty story, the dollars seem to have not yet arrived.
Readers may have noticed that I published a long piece on audiobooks in the last newsletter. Well, it seems that Spotify is not to be topped, and have just listed a job posting seeking a new head of audiobooks.
Speaking of Misha Euceph
The founder of Dustlight Productions made news a few weeks back about intellectual property rights and her show Tell Them I Am, produced with KPCC (we covered here and here). In short, she had produced a popular and personal podcast for the organization, but never held any IP ownership of the show. Due to this, she had no power when the institution decided they weren't going to produce a second season. This conversation was one of several in a larger discussion of IP, resources, and fairness that extends well past the idea of who did what work-wise, and I encourage you to read the pieces I linked to, but I come bearing some good news. Yesterday on Twitter, Euceph announced that KPCC gave her the IP for the show.
$$ for Content
Podcast company Headgum raised $2M in investor money, mainly from Union Square Ventures. Headgum is unique in that they have several layers to the business – a production company, a promotional network, and an ad marketplace. These layers may be responsible for the investment, but I still love seeing content companies getting paid. Other notable investments in audio content companies in recent memory include Blue Collective's $1.38M investment in Lemonada, and Magnet Companies $8M investment into UTA owned Dear Media.
Unrelated but kind of related, WME yesterday announced that they've signed on to represent the Wonder Media Network.
Marketing Your Podcast
There are a lot of resources out there to learn about marketing a podcast (this newsletter, for instance), but I find that many aren't actually very helpful. Honestly I find that many folks who are looking into marketing their podcast (or book, or film, or app, or whatever) haven't even really sat down to consider their goals and the metrics they'll consider to hit those goals. For all of those reasons, if you're interested in podcast marketing, I recommend this excellent article from PRX's Director of Audience Development and Marketing Charlotte Cooper.
Enjoying Podcast Perspectives? Subscribe to The Podglomerate Newsletter, my weekly email newsletter. Click here to subscribe or connect with me on Twitter.
Entercom Twitches
Entercom, the second largest radio company in the world and owner of Radio.com, Pineapple Street Media, and Cadence13, has announced a strategic partnership with Twitch, the video game streaming platform. Entercom is historically known for their dominance in streaming sports radio, including WEEI, The Fan, The Score, The Game, The Ticket (you get the idea), and will begin streaming some of these larger shows over Twitch. I'll be curious to see if Twitch will want to do anything over terrestrial radio or Entercom's podcast properties.
Wholesome Podcasting
Artifact is a YCombinator backed company that will record a personal podcast for a friend or family member. They'll call up whomever you'd like (for a fee) and interview them about a topic, holiday, or event of your choice. It's a pretty clever idea that will quickly bring in value and revenue, even at their fairly inexpensive rates. This isn't a terribly novel idea, but I haven't seen anyone doing this with audio and I love it. I've used apps like VidHug before, and it really can be an incredibly thoughtful gift, especially during Quarantine. Buy your mom an Artifact.
iHeart's Latest Flex
Readers may remember that at the end of June, iHeartMedia ran hundreds of thousands of ads for some of its podcasts and saw a huge boost in listenership. Well, they're back at it. According to Podcast Business Journal, last week iHeart ran 71,630 commercials to promote The Forgotten Women of Juarez and 42,994 ads to promote The Daily Zeitgeist. Surprisingly, there hasn't yet been a significant boost for either show, which stayed about the same (though very high) in the Apple Podcasts charts. This kind of thing really interests me because of how it can work with other big players, like Sirius and Pandora promoting Stitcher shows, for example.
Libsyn CEO Steps Down
I'm not sure that I've discussed much about Libsyn (Liberated Syndication) before, but it's one of the original podcast hosting platforms, and arguably the largest. The platform hosts more than 70,000 podcasts and delivered more than 6.2 billion downloads in 2019. The company is a sturdy and reliable option for podcast hosting, but sometimes shows its age.
Anyway, Libsyn CEO Chris Spencer has stepped down as CEO, effective immediately. He will stay on as an advisor, and claims he's leaving in order to help Libsyn into a new era of podcasting. That said, last year Spencer and Libsyn CFO John Busshaus paid themselves some pretty outrageous bonuses in 2018 that resulted in a small uproar at the hosting company.
Side note: Joe Rogan hosts the JRE on Libsyn, and I've been DYING to know if he'll move it elsewhere as part of his Spotify contract. If yes, we'll get a very real sense of the actual size of the podcast, since Libsyn is a public company and will need to report numbers.
The NYT Earnings
The NYT and new owner's of Serial Productions had an earnings call yesterday, and it was a very good day for the NYT. There were several milestones, and I encourage you to read through this piece, but of note: For the first time ever, the newspaper made more money on digital subscriptions ($185.5M in revenue) than print subscriptions ($175.4M in revenue). It also added 669,000 net new digital subscribers, which made it the biggest quarter ever for subscription growth at the newspaper. On the call, they also mentioned the Daily is getting 3.5M downloads per day.
Podcast Spotlight
This Week: What Does Podcast Attribution Mean? A Deep Dive with Podsights' Sarah Cotenoff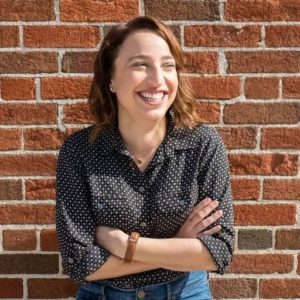 You've likely heard about the power of podcasting: brands are spending millions, podcast hosts are acting like personalities, celebrities, and the listeners best friend all at once, and the industry is thriving. But what does it all mean? How can you decipher what does and doesn't work? I've long been interested in the data side of podcasting, which is exciting and scary all at once.
Sarah Cotenoff is the Head of Partnerships at Podsights, an ad tech company that measures when listeners become on-site visitors to give brands true ROI on their podcast campaigns. Sarah is also the founder of The Bite Agency a Full service creative + media agency connecting the right brands with the right podcasts. Prior to that, she did sales for HowStuffWorks. I sent her some questions via email to learn more about her work at Podsights and how she's trying to help contextualize the world of podcasts.
Jeff Umbro: Who are you and what do you do?
Sarah Cotenoff: I'm the Head of Partnerships at Podsights. I work with brands, agencies, and publishers to help them measure true ROI on their podcast campaigns. Previously, I had my own agency and was a seller at HowStuffWorks, so I was familiar with the challenge of measurement and attribution in podcasting.
JU: Can you explain podcast attribution and what Podsights does?
SC: Podcast attribution is the process of identifying how many conversions came as a result of podcast advertising. It's a way for marketers to measure the success of their podcast campaigns. Podsights uses pixel based attribution to measure how many households were exposed to an ad and then visited a website. It's a much more accurate way to measure success than coupon codes or vanity URLs. We can also measure additional events such as purchases, sign-ups, and even the revenue driven from the podcasts.
JU: Why is this important?
SC: On a campaign level, it is important for marketers to know what is converting and what is not so they can buy efficiently. Podcast attribution is important for the industry, as well. It is one way to bring more advertising dollars into podcasting. Traditional advertisers, especially digital ones, need data to feel confident about investing in podcasting.
JU: Who are some of the players you're working with?
SC: We work with 9/10 of the largest publishers in addition to medium and small sized publishers. We also work directly with the agencies and brands.
JU: Can you give us an example of how publishers may use Podsights?
SC: Publisher sales teams love Podsights because it helps reduce churn. They can optimize campaigns in real time and make sure their advertisers come back again and again.
JU: And how about advertisers?
SC: Podsights allows agencies and brands to invest smarter and more efficiently in podcasting. They can see what works and what doesn't work and get true ROI on their campaigns. It is way more accurate than the traditional methods of measuring success like vanity URLS, coupon codes, or checkout surveys.
JU: How does your research platform fit into all of this? 
SC: Our research tool is free for anyone. We take a sample of shows and provide information about who is advertising where. Publishers can see what advertisers are in similar shows. Advertisers can see where their competitors are buying. Our goal with research is to make podcast advertising more accessible for everyone.
JU: What are some of the exciting developments you've seen with podcast attribution in the last few months and years?
SC: The major development that we've seen since the beginning of the year is how podcast attribution has shifted from a "nice to have" to a "need to have." There are now more and more advertisers that will only buy podcast ads if they can measure attribution. Some recent updates on our end have been the addition of incremental lift studies, the ability to measure app downloads and in-app activity, and the ability to measure podcast downloads off of podcast promos.
JU: Where do you think it's going next?
SC: I think you're going to see more advertisers requiring attribution from the get go and more publishers offering attribution as part of their standard buys. As attribution becomes more standard in buys, I think it's going to become even easier to implement from the very beginning. We also just released this benchmark by industry report. As more brands run attribution, we hope to update this regularly so marketers have more data to invest confidently in the space.
Thanks so much to Sarah for taking the time to speak to us. Reach out to her via PodSights and follow her on Twitter @sarah_cot.