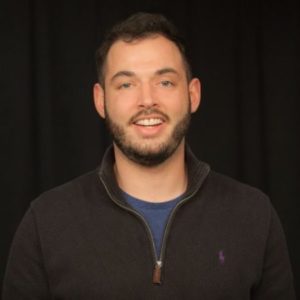 This guest column is by Jeff Umbro, CEO of The Podglomerate, and was first published in his weekly newsletter for LinkedIn called Podcast Perspective. The Podglomerate produces, distributes, and monetizes podcasts. You can learn more and connect at www.thepodglomerate.com.
---
Podcasting News & Views
In lieu of the world nowadays, I basically canceled my summer. Is it too late to get it back?
Westwood One News has News
Just in time for Labor Day, Westwood One will close its News operation on August 30th. More than 900 station affiliates are currently licensing Westwood One News content, and will need to find new programming in its place. It's not yet clear how many employees will be effected by this development, but it's likely a team of 40+ people. The company will continue to produce sports, music, and talk show content, but it looks like they're making some tough decisions when it comes to allocating resources – presumably because of COVID-19.
Westwood One is a part of the Cumulus Media Networks, which filed for Chapter 11 bankruptcy in 2017, and came out of it in 2018. Cumulus is the second largest radio group in the United Stated behind iHeartMedia, and separately from their News division, represents a number of large podcasts in the space, including shows from Ben Shapiro, Dan Bongino, Scott Galloway, Pat McAfee, and the whole Lemonada slate.
A Stitcher Followup
Since we published last week, SiriusXM has officially acquired Stitcher for $325 million. SiriusXM will make a cash payment of $265 million to Scripps, with up to another to $60 million in additional payments based on Stitcher achieving certain financial metrics in 2020 and 2021. I recommend reading this excellent piece from Simon Owens for a refresher on the strategy behind all of this. In typical fashion, Owens dissects the acquisition with precision, digging deep into his thoughts on Sirius's strategy behind IP, distribution, advertising, and subscriptions.
Trouble at Audible
Audible has been making the press rounds in recent weeks, announcing a new slate of originals from names like Tayari Jones, Kate Mara, St. Vincent, Common, Blake Griffin, Kevin Bacon, Andy Richter, Yvette Nicole Brown, as well as a big adaptation of Neil Gaiman's Sandman comics. So, of course, something went wrong.
Hired last month as Audible's new Chief Content Officer, Brad Schwartz has already left the company. According to Bloomberg, current Audible employees became aware of an old 2018 sexual harassment lawsuit filed against Pop Media Group, Schwartz's former employer. It sounds like Schwartz had enough of a connection to the law suit that Amazon has decided to rethink his hiring.
Though Audible has made some amazing podcast content in recent years, they've usually kept it sheltered behind the Audible paywall umbrella (with a few exceptions). This is a story I'm really interested in – Audible, not Schwartz – and plan to come back to in the coming weeks. We'll keep an eye on his replacement, as well.
Some Quick Hits:
Podcast Spotlight
This Week: A Guide to Thinking Through IP from an IP Attorney
After the last few weeks, it seems that IP ownership is front and center in a lot of creator's minds. It also seems like it's still kind of a vague idea for a lot of people. This is a discussion a lot of podcasters understand they should have, but maybe don't know how to go about it. Enter the legal team.
I spoke with Matt Saunders, a partner at Saunders & Silverstein LLP, a trademark law firm in Massachusetts. Matt Saunders started Saunders & Silverstein LLP with his partner, Aaron Silverstein, in 2006. Since then they have grown the firm to six attorneys, all with a primary concentration on US and international trademark matters. The firm works with clients of all sizes and industries to manage domestic and international trademark portfolios and provide strategic counseling in connection with trademark selection, registration, licensing and enforcement. Matt lives in New Hampshire where he spends far too much time playing Animal Crossing with his daughter. You can find him on Twitter at @mattsaunders.
In any case, it strikes me that this may be a useful interview for a lot of folks – I specifically asked Matt to dig into some concrete action items, which you'll see in the below, lightly edited for clarity, transcript.
Please also note that Matt didn't provide an answer on price, very reasonably clarifying that it really depends on several variables. In my experience, folks should set aside a couple thousand dollars for each property they're looking to create a kind of legal protective layer for, but note that a lot of this is delivered in the form of reusable templates. I also am very aware that this is a dream budget for a lot of people, so know that you can work up to this as you build your portfolio.
If you'd like to speak with Matt about a new project, or just have some questions, you can email him at msanders@sandsip.com or call 978-463-9101.
Onward!
Jeff Umbro: How does the conversation surrounding IP and ownership in the podcast space compare to other industries?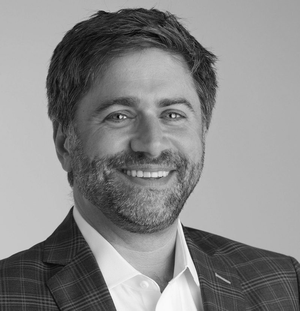 Matt Saunders: From a legal perspective with respect to intellectual property, there isn't anything particularly unique about podcasts. Like any creative endeavor, ownership ultimately depends on the nature of the relationship between the creator and the company for whom he or she creates the work. Often times the creator has very little leverage to negotiate ownership terms, whether because they are an employee and thus the employer simply owns all rights in whatever they create, or because they are a new podcaster who doesn't have a track record that would allow them to negotiate more favorable terms. This has been the story for musicians for a very long time, and now as podcasts become a large and profitable industry, we're seeing it there. When I read the stories about Call Her Daddy and Another Round, I hear echoes of the music industry and people like Prince and Taylor Swift fighting for control over their works.
Where I think podcasts are different, however, is in the relationship between hosts/creators to the audience. For so many of the most popular podcasts, the hosts are the show. Over time, the audience grows a deep and often intimate connection with the hosts, which is not something that happens with, authors, TV show hosts, or frankly even musicians. We learn so much more about the lives and opinions of podcasters than we do other creators. I suspect this is a large reason for the growth in popularity of podcasts.
The podcasts that prompted these recent discussions about ownership, like Call Her Daddy and Another Round, are host-driven, not subject-matter driven. The subject matter is the draw, but it's ultimately the hosts who keep the audience coming back. It's natural, then, that people are upset to learn that a company like Buzzfeed or Spotify can simply shut a podcast down and potentially leave the creators with nothing. Sure, those creators are free to start another show on the same topic under another name, but starting from the ground floor is a much more difficult prospect versus leveraging what may be a deep catalog of past episodes.
While I don't expect a sea change overnight, I do believe companies who produce and/or distribute podcasts will need to start taking all of these recent conversations and concerns into account when creating new shows internally, commissioning shows from outside the company, or picking up existing shows. Creators are much savvier about ownership now, and while many still won't have the leverage to get everything they might want, the trend may be for podcasters and companies to think more creatively about these issues.
JU: Generally speaking, can you walk us through what creators should be thinking about when considering their creations? (think trademarks, copyright, etc). If you were advising a new creator today, what would you recommend they prepare for?
MS: Podcast names are trademarks. Like all trademarks, a podcast's name gains strength as people engage with the podcast and can ultimately become a valuable asset. With that in mind, before deciding on the name of the podcast it's important to do some searching to make sure there isn't already a similar name in use for a podcast of a similar nature. A quick search of podcast names on various podcast apps is a good start. That should ideally be followed up with a deep look at results at the USPTO. The goal is to make sure you're not going to get a cease and desist – or even just some online backlash – as soon as you launch.
Registration of the trademark with the US Patent & Trademark Office is a good way to further strengthen the brand. While it may not be at the top of every creator's to-do list when starting out, it should be on it.
On the copyright side, each show is a copyrightable work. It's possible to register the copyright in each show with the US Copyright Office, though that may not always be a critical consideration.
More generally, if there are multiple people involved in creating the podcast it is critical that all questions about ownership are addressed in a written agreement. While no one likes to think they'll have a falling out with their podcasting partner, it happens, and it's important to address the possibility. A good agreement will spell out who is bringing what resources to the table, each person's obligations, and who will own the relevant assets – the name, the copyright, the back catalog, even the microphones – both while the show is ongoing and, perhaps more importantly, if one or more of the people involved no longer want to do the show. This should all be discussed as part of the planning stage for any new podcast.
JU: How has the conversation around ownership changed in the last few years? What influenced this shift?
MS: People in general, not just creatives but consumers as well, have become far more aware of ownership issues over the past five or so years. I think a large reason for that is that we are all creating content every day on social media and giving large, and often faceless, companies the right to use that content in many different ways. We let Instagram use our photos, we let TikTok use our videos, and we let Medium use our words. We've all come to accept this as part of the bargain for participating in life online. We're also far more cognizant of what we're giving away and how it can be used in ways that we don't expect and often don't like once we know about it. This growth in awareness is certainly a good thing, but I can't say that it's been accompanied by an equal growth in understanding. Copyright law is as complicated as it has always been, and the tools for managing and enforcing copyrights remain clunky and opaque. I'm not sure there's an easy solution to that, unfortunately. But I do think the conversations we're having have influenced companies to be at least somewhat more transparent about ownership.
With respect to podcasts, I think the tension over ownership we're seeing now is the result of an industry that's maturing, if not fully matured. Now that podcasts are more widely understood and the subject of $200 million dollar deals (in the cases of Spotify purchasing Gimlet and The Ringer), creators are rightly paying a lot more attention to ownership than they were when podcasts were a relatively niche thing people made at their dining room tables. It may take more time for the industry to properly value the creator's input, but I do think we'll get there soon as creators keeping pushing for what they think they deserve.
JU: What kind of expenses should a new creator expect?
MS: This will of course vary depending on the context in which the podcast is being created. As a general rule, I recommend creators budget for clearing and applying to register the podcast name (trademark), and for having an attorney prepare a partnership agreement, if needed. And if the podcast is going to include other people's content – music, for example – you'll need to budget for license fees. There is no one size fits all solution, so it is definitely worth consulting with an attorney as early as possible so you can plan ahead.
JU: How often do you deal with individuals as opposed to corporations?
MS: Our firm represents both creators and companies, though as you might imagine our larger clients are companies with lots of trademark and copyright issues to be addressed. But we work the plenty of individuals who have started businesses or produced a creative work, and who need to know how to protect their brand or leverage their work.
If you'd like to speak with Matt about a new project, or just have some questions, you can email him at msanders@sandsip.com or call 978-463-9101. He's great.