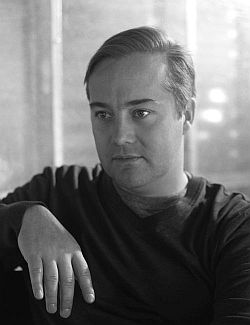 RAIN Enterprises announced today that Jason Calacanis, one of the world's most celebrated and successful digital entrepreneurs, will be the keynote speaker at this year's RAIN Summit West on April 6th in Las Vegas.
Calacanis is the founder and CEO of Inside.com, as well as an active angel investor and host of the popular "This Week in Startups" video podcast. As a media entrepreneur, Calacanis splashed onto the scene in 1996 with Silicon Alley Reporter, which chronicled New York's new-media landscape. In 2004 Calacanis founded Weblogs, Inc., the world's largest network of professional blogs that included category-leading brands Engadget, Joystiq, and Autoblog. Weblogs, Inc. was acquired by AOL in November, 2005. LAUNCH Media, one of Calacanis' current ventures, is best known for the annual LAUNCH Festival in San Francisco, an exposure platform for startups that has "graduated" Dropbox, Yammer, Fitbit, and others.
He will deliver his annual and much-awaited State of Media address at RAIN Summit West.
RAIN Summit West is a co-located program of the NAB Show, and is the premiere educational and networking event for online audio. Now in its 13th year, the summit focuses on the evolving online audio space, and is geared to both broadcasters on the Web (like Clear Channel Radio and CBS Radio), and Internet-only streaming services (Pandora and Spotify). Previous keynote speakers at RAIN Summits include Pandora Founder Tim Westergren, RAB CEO Erica Farber, CBS Radio CEO Dan Mason, Rhapsody President Jon Irwin, ESPN senior vice president Traug Keller, VP/GM Yahoo Launchcast David Goldberg, NPR SVP/Digital Media Kinsey Wilson, and Pandora CEO Joe Kennedy.
Keep your eye on this page for information about RAIN Summit West. See the press release regarding Jason Calacanis' keynote appearance here.