---
NPR Chief Executive Jarl Mohn, iHeartMedia radio/podcast star Elvis Duran, and the debut of new smart speaker research are highlights of the upcoming RAIN Podcast Business Summit on June 21 in New York. Tickets for this important and dynamic event are available HERE.
Jarl Mohn will keynote the conference, the only podcast gathering dedicated to the business of on-demand audio and its value to advertisers. Mohn will deliver the Summit's opening address, after a brief welcome from co-hosts Kurt Hanson (RAIN founder) and Brad Hill (RAIN president).
New research into the growth of smart speakers (think Amazon Alexa and Google Home) will be unveiled at the Podcast Business Summit. The survey is executed by Edison Research, in collaboration with National Public Radio (NPR), the leading podcast publisher in the U.S., according to Podtrac. Tom Webster, VP of Edison Research and well known for co-presenting the annual Infinite Dial webinar, will present the new study results.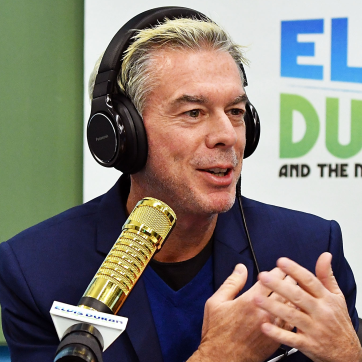 iHeartMedia radio and podcast star Elvis Duran, host of Elvis Duran and the Morning Show on New York's Z100 and syndicated by Premiere Radio Networks, will join the event. Duran will engage in an onstage conversation with Chris Peterson, EVP of Podcasting at iHeartRadio, moderated by Steve Goldstein, founder and CEO of Amplifi Media.
The RAIN Podcast Business Summit packs full-day value into a half-day event, staged at the beautiful AXA Event & Production Center in midtown New York. As podcasting continues to grow in consumer recognition, listening audience, and content creation, the business opportunity also grows for networks and advertisers. The RAIN Podcast Business Summit is the only conference event to define the on-demand audio marketplace — its growth, trends, and opportunities for marketers.
---