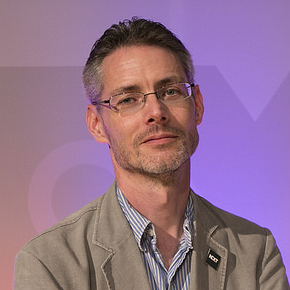 James Cridland, radio futurologist, is a conference speaker, writer and consultant. He runs the media information website media.info and helps organise the yearly Next Radio conference. He also publishes podnews.net, a daily briefing on podcasting and on-demand, and writes a weekly international radio trends newsletter, at james.crid.land.
---
Last week was really quite bewildering, with a number of very significant consolidation moves in the UK radio industry, and the global podcast industry.
Here's what went on in the UK, and my attempt to unpack it a little for an international audience. Good luck everybody.
And here's what went on in the US, with Spotify buying Gimlet and Anchor, plus a new player with $100m investment (and, below that, more detail of the SpotiGimAnch move.)
With RAJAR also happening in the UK as well, it's been a fast-moving and difficult week. I'm looking forward to things coming back to normal.
Here's other interesting things in radio's trends this week…
Political donations plunge to $16.7m – this is a relatively benign story. But it's written by a robot, not a reporter (see the bottom). Wow. Impressive – to a degree. But it needed to be programmed to go through the data by a human, so…
Finland: 92% of the population (9+) listen to radio weekly (2018); 71% listen daily.
UK: 88.4% of the population (15+) listen to radio weekly (RAJAR Q4/2018). Un-noticed anywhere, as far as I can see (anyone would think there's other things in the news) but this is the lowest weekly reach figure ever recorded by RAJAR.

0.9% of UK radio listeners switched off in the past twelve months. But in London, worryingly 3.9% of radio listeners switched off, too. This isn't happening in other big cities, and it would be interesting to understand why.
RAJAR also shows the lowest hours-per-listener ever – a figure that, as Adam Bowie shows has been declining for the last five years.
It's not all bad news: as Matt Deegan writes, digital listening is up, Greg James is doing a good job with Radio 1 Breakfast, and Eddie Mair has attracted (some) new listeners to LBC, who have had a great quarter again. But… hmm.

Spotify's entry into podcasting should help "defang" Apple's place in the industry, as Mark Asquith writes.
Nik Goodman does some forensic work with Radio 2's music
Daniel Fox's Twitter thread here is hugely worth reading for those in UK radio this week, and also US journalism, too. Uplifting and helpful.
An experimental podcast player with visual augmentation from the BBC. Commercially, Entale's work here is worthwhile exploring too, I think.
From the archive: How to find your next job in radio is good; and here's Lisa Kerr talking about the skills that radio people have that work elsewhere (a piece from Next Radio in 2011).
Is streaming killing the radio star? – a doozy of a #lazyBugglesheadline from The Guardian, of all people. I promise you another Lazy Buggles headline next week.