James Cridland is Managing Director of media.info, and an Australia-based radio futurologist. He is a consultant, writer and public speaker who concentrates on the effect that new platforms and technology are having on the radio business. Find out more or subscribe at http://james.cridland.net
---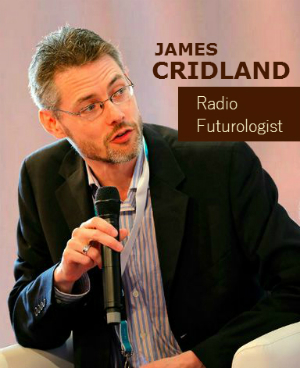 James sends his weekly newsletter with this note:
I had a really good time with the folks from Vista Radio in Canada this week. I cam away excited and enthused at the great people who work in smaller-market radio in Canada, and very much enjoyed their company. (And watch my weekly column this week for something cool I've discovered about them).
What's cool about your station? Do let me know.
James Cridland's articles
United States
Australia
United Kingdom
Elsewhere