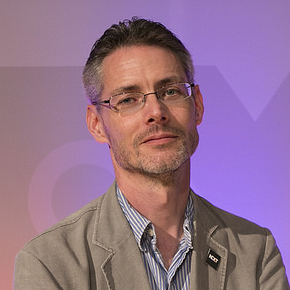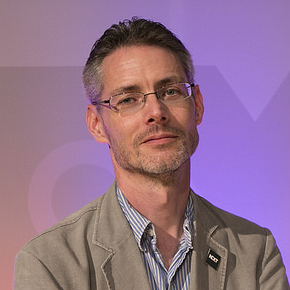 James Cridland, the radio futurologist, is a conference speaker, writer and consultant. He runs the media information website media.info and helps organise the yearly Next Radio conference. He also publishes podnews.net, a daily briefing on podcasting and on-demand, and writes a weekly international radio trends newsletter, at james.crid.land.
---
James sends his weekly industry round-up with a note and a slightly different format:
Last week's radio links were a little late (for which, my apologies), and this week… well, it's a temporary change of format, partially because I've spent my week in Philadelphia at Podcast Movement.
It was a very unusual conference, reflecting the flatness of the industry: literally anyone can do a podcast, from people like me or the New York Times ▸. Accordingly, there were a bewildering ten tracks of sessions, some talking about maintaining CPMs with programmatic insertions while others talking about how best to use a microphone.
Radio was very visible there: partly because they had their own little bit of conference too. Suspicion between the radio folks and the passion podcasters is still very evident; but it wasn't as bad as my first podcast conference in 2005, where I was shouted at by the indie podcaster crowd for being big media and "not getting it, man". (I wore the same t-shirt on day one).
It was also interesting to see some distinction between the old podcasting people who've been involved for the past thirteen years, and the new VC-backed crowd who've invested heavily to enter the market in the past twelve months. I sensed a feeling that podcasting is moving a little too quickly for the traditionalists.
All that said, I'm going to keep the rest of this newsletter podcast-free for this week, so if you'd like to see a lot of news from Podcast Movement, you're welcome to subscribe (free) to Podnews.
Links of interest