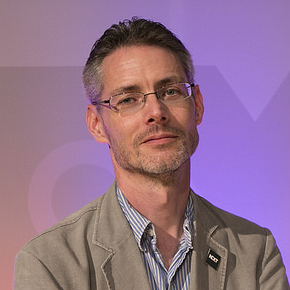 James Cridland, radio futurologist, is a conference speaker, writer and consultant. He runs the media information website media.info and helps organise the yearly Next Radio conference. He also publishes podnews.net, a daily briefing on podcasting and on-demand, and writes a weekly international radio trends newsletter, at james.crid.land.
---
The UK's government has published a look at the future of analogue radio. No FM switchoff until at least 2030, it says – that is, no mandated FM switchoff, though some broadcasters may come off FM earlier in favour of DAB. However, AM radio already "accounts for less than 3% of all listening", and broadcasters are being gently recommended to 'develop a plan to retire' national AM services. No mandated date is really needed here; an ominous graph shows that literally nobody will be listening to AM radio in the UK by late 2028.
The government has also suggested a "must-carry" rule for smart speakers, so that they carry all licenced UK stations. The report zeroes in on actions from TuneIn, the defacto gatekeeper for radio on these devices – apparently they didn't understand that Wales was in the UK! The report also recommends forcing these services to share consumption data with broadcasters. It certainly seems poor that a random VC-backed company in California has the capability to turn off UK radio for many listeners. I think much of it is quite sensible.
Why is 1116 worse than 882, and why did 4BC switch?
Well, I opened up a can of works with my piece last week about 4BC's frequency switch – from 1116 AM to 882 AM.
First – it is not the first time this has happened in Australia (but is in Brisbane). Twenty years ago, 3AW switched frequency (from 1278 to 693), for much the same reasons. My apologies for the error.
After hearing a few interesting theories as to why the new frequency was better, I went to a private UK radio engineering group on Facebook to ask. And learnt a few things. Oh, my. Strap yourself in. Look at this graph for starters.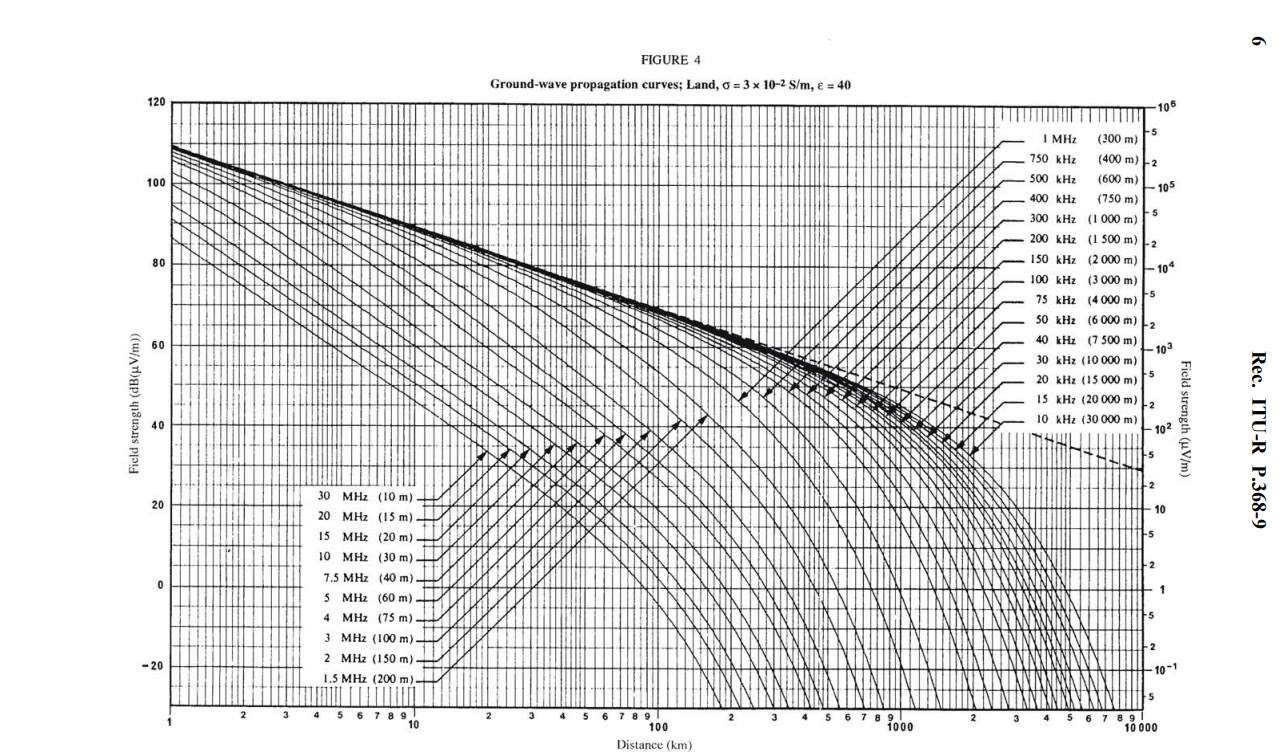 Lower AM frequencies go further, and are more efficient than higher ones. Above, from Rec. ITU-R P.368-9 is a fancy graph showing signal strengths: the transmitter is on the left, and the middle of the graph shows 100km (62 miles) away. The lower the frequency, the further it goes.
That's why the European pirates were mostly on lower frequencies (hello, Laser 558), since they reached further for less power. It's why the main ABC stations here are all lower down the AM dial: 720 in Sydney, 612 here, 774 in Melbourne, and so on – to cover more of the country. And it's also why the historic commercial radio stations in the UK are above 1000kHz for that same reason: so they don't go as far, to make it easier to share frequencies.
1116 is using 17KW, and 882 is using 5KW. While it's irrelevant in this case (since the same company owns both), it's also a significant cost saving in electricity bills; though I'm told that there is a plan to increase 882's power as well.
One UK example given to me was 558 kHz's coverage in London from 2.5KW of power versus 1548 kHz's coverage in London from a rather larger 97KW. (Is that 38 times the power? Or is it logarithmic? Let's not open that can of worms).
And there's another thing:
Lower AM frequencies have less background noise – here's a quick look at the Signal to Noise Ratio on the AM band (measured by one of the folk in the Facebook group a few years ago). A lower figure here is worse, and shows more interference the higher the frequency. ADSL (now being phased out in most countries) is one culprit, but there are plenty more.
But in 1116's case, there was another thing again, shown here in a graph I think is from fm-scan․org…
The big notch in the transmission map to the south-west of the transmitter is to stop interference with the other user of this frequency in Melbourne (as can be seen by looking at a larger map) – so the transmitter is essentially blocked from broadcasting south-west. The only trouble with that is that the transmitter is situated to the, um, north-east of Brisbane. Follow the direction of that notch, and it takes you directly though the centre of Brisbane and its most populous areas, all of whom get a much worse signal.
Compare that with 882…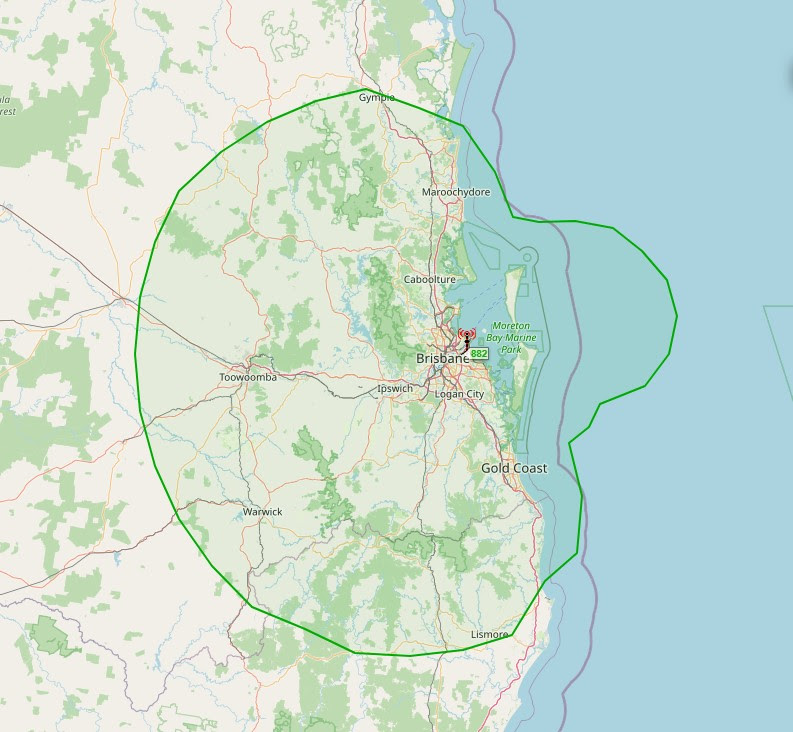 So, it has much the same transmission area (for a third of the power), except 882 doesn't have that big notch to the south-west. 882 also appears not to be directed out to sea, which seems a bit of a waste.
And it's very obvious when using an AM radio: the signal on 882 is significantly clearer, especially in the centre of the city. A competitor writes "they should have made this frequency change years ago". I dare say that their music station, 4BH, probably was a little more important to them in those days.
If you're interested, here's the DAB coverage map for Brisbane, which shows (I suspect) why they're not shouting as much about DAB+ here. Experience tells me that this map is very pessimistic, and this coverage is the ABC's, not commercial radio's (which I gather is a little different); but there's a clear advantage for 882 in terms of coverage area.
So, now we know. Bet you're glad you read th… is anyone still reading? Is this on? tap
---
It's absolutely not (that) necessary, but if anyone wants to support my work in any way, you can BuyMeACoffee – become a member to give regularly or just give a one-off coffee if you'd like to support me in some way.
.