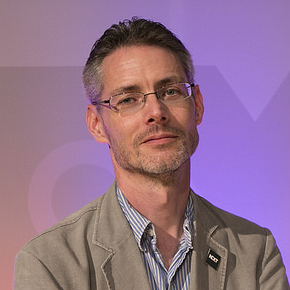 James Cridland, radio futurologist, is a conference speaker, writer and consultant. He runs the media information website media.info and helps organise the yearly Next Radio conference. He also publishes podnews.net, a daily briefing on podcasting and on-demand, and writes a weekly international radio trends newsletter, at james.crid.land.
---
I present a weekly podcast, Podland, with Sam Sethi – all about podcasting. It's out every week, normally with some interesting interviews: tomorrow's will have Arica McKinnon and Bruce Supovitz from Nielsen, talking about their recent Podcasting Today report, for example.
But Sam also runs River Radio, an online-only radio station. According to Whooshkaa, it's a podcast first radio station, which a bunch of clever technology turning the on-air service into on-demand. Worth a read and a think; I'm not totally sure that this means it's "podcast-first", but as a different way to program a station, I think it's worth looking into.
Elsewhere:
Want to supercharge your radio show? Here's a £1 week-long trial of Show Prep – from a world class radio consultant and the best show-prep writer in the UK. Great for UK stations, or for English-language stations everywhere, too. (ad)
.
---
It's absolutely not (that) necessary, but if anyone wants to support my work in any way, you can BuyMeACoffee – become a member to give regularly or just give a one-off coffee if you'd like to support me in some way.
.