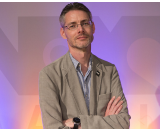 James Cridland, radio futurologist, is a conference speaker, writer and consultant. He runs the media information website media.info and helps organise the yearly Next Radio conference. He also publishes podnews.net, a daily briefing on podcasting and on-demand, and writes a weekly international radio trends newsletter, at james.crid.land.
---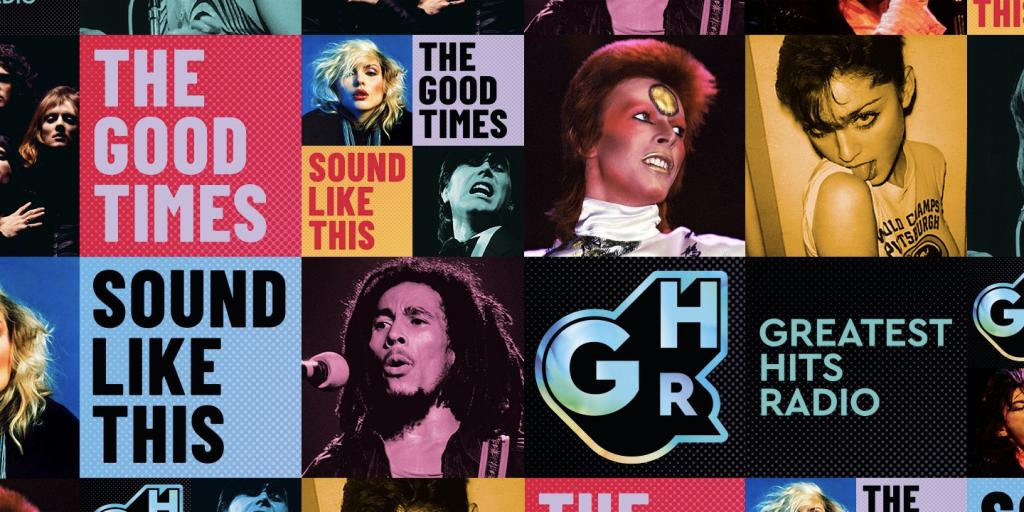 Every time I sit down and write one of these newsletters, something else happens that represents a seismic shift in radio. This time, it was the removal at the beginning of September of many local radio stations by Bauer Media, the UK's #2 commercial radio group. 40 local radio stations disappeared this month, mostly replaced with Bauer's networked Greatest Hits Radio station, which plays oldies and is not the same as Hits Radio, which doesn't. Local newspaper websites – which are, of course, competition – were quick to quote disappointed listeners.

Realistically, it had to happen. Even if some of the stations that have been shut did a great job in terms of audience, it's any commercial radio company's job to earn revenue. Unlike manufacturing, radio has a fixed cost – the transmitters, buildings and DJs cost the same whether there are 10 or 10 million people listening. And sadly local radio doesn't always mean a lot of revenue, even if you do have good audience figures. I'm sad about some of the stations that are no longer part of the UK's radio landscape; but I can understand the business decision to replace even successful stations with Greatest Hits Radio.

If you want to take a listen, here's Greatest Hits Radio West Yorkshire, which is on a plethora of AM and FM frequencies, as well as DAB, across the county that I worked in for many years. It'll ask for a UK postcode – confuse them by typing LS3 1LR, the postcode for Radio Aire, one of the stations Bauer has shut. You'll hear West Yorkshire advertisers, jingles proclaiming it's across West Yorkshire, news that talked about Leeds in the top story, and programming from, variously, London, Manchester and a local PM drive show which I think might come from Bradford. I've written this this listening to Mark Goodier and Andy Crane. It's quite good, I'm afraid. Awful logo, but the station itself is a pretty good listen.

Bauer didn't do what I was expecting – move Simon Mayo to Greatest Hits breakfast. A big national name, on Radio 1 breakfast in the late 1980s, is currently sidelined on a failed classical radio station from the company. They've given him an album show on a Sunday afternoon; and breakfast is done by the I'm sure quite competent but unknown-to-me Rossie. Mayo at breakfast, while his personal brand is still high after leaving the BBC only a few years ago? Seems a no-brainer; but perhaps he doesn't want to do it.

It's not just Bauer ripping out local programming. In Australia, Southern Cross Austereo, the country's biggest commercial broadcaster, also axed hundreds of broadcasters – axing 19 regional breakfast shows on their top-40-and-recent-oldies Hit network. Most stations outside the capital cities are now being given a state-wide breakfast show; to put that in context, Queensland (where I live) is 64 times as big as Massachusetts, as well as being rather easier to spell and quite a lot hotter. To drive from Port Douglas to the city of Gold Coast in Queensland takes twenty-one hours to drive the 1,190 miles; yet much of this sun-kissed land will now have the same breakfast show (which in many cases was the only local piece of output anyway). Shame. And, again, understandable.

Nicely, an Australian radio podcast Game Changers Radio ▸ is now focusing on helping people to take their skills and knowledge from radio to new opportunities. It's worth a listen, wherever you are.
---
If you ever need evidence that radio is going multiplatform, take a look at these data points from NPR. Website visits nearly doubled year-on-year (helped, of course, by the pandemic). Live stream listeners are up by 39%. But traditional radio listening is down by 22%. (About 10% of time spent listening to simulcast live radio is online in the US: lower than most other countries).
From the US to New Zealand, the last country I visited (in early March); and some data about media consumption from there. In 2014, radio was reaching two-thirds of all New Zealanders every day; now it reaches just 50%. 44% listen to streamed music every day. Radio is still the leading medium at breakfast though; and both pubcaster RNZ National and commercial broadcaster Newstalk ZB have seen daily reach increase since 2018 (possibly due to the pandemic). Some good data, and once more pointing to the benefit of a strong, inquisitive regulator.
93.9% of new cars in the UK were being sold with DAB Digital Radio in them; now the law has changed, so every new passenger vehicle ("cars and buses") must have digital radio. It's an implementation of article 113 of EU Directive 2018/1972, a European law that the UK still has to comply with, because the country is currently still in Europe. Here's an explanatory note, and the clause in the law. Good.
Or, the American way – Entercom's RADIO·COM has done a deal to get their streaming platform into seven million GM cars like Chevrolets and Buicks. I wonder how scalable it is for each broadcaster to do their own deal with auto manufacturers like this?
Birmingham, the UK's second-largest metropolitan area, is a useful place to see how the radio landscape has changed. In 1999, it had eight national radio stations and four local stations. Now, 21 years later, it has access to 52 national radio stations and 32 local radio stations on DAB sets, which along with online make up the majority of radio listening in the UK (54%). That's nearly seven times the amount of choice.
In the UK, Magic has launched a 24/7 christmas radio station. The only apparent good news about this development is that they geolock their streams and so I am very unlikely to ever have to listen to this abomination.
In Minnesota, Hubbard Radio (who I've always considered to be one of the cleverer US radio groups) has launched their own local podcast app. Very neat, clever idea, playing the local content card and also neatly acting as a talent incubator to find good local content. Really clever idea.
Joe Budden has left Spotify, doing a Dave Lee Travis-like rambly link about everything that's bad about the platform, if by "long rambly link" you mean "two hours of barely comprehensible nonsense including two discussions about how strip clubs work economically and an awful lot of swearing". Some podcasters have been trying to stir this into a story about how dreadful Spotify is; but I have a few thoughts which they won't like. Only six 'claps' so far, I thought it was an unpopular opinion!
The New York Times has dropped TV listings from the printed paper. On one side you could claim it's a reaction to the decline of linear and the growth of on-demand; but on the other side, it means they don't have to print different editions of the paper for every city in the US now.
Matt Deegan asks – why are Spotify and Apple obsessed with radio?
Three free online lectures about radio, from Gresham College, coming up… – 2020-09-04 07:41:56
And finally, in Lazy Buggles corner this time around, here's Video Killed The Radio Star, sung by Hitler and Stalin. No, really.
What I'm up to
Ah, remember travel? I'm a writer, consultant, and an amazingly brilliant keynote speaker for your radio conference, setting an innovative and optimistic feel for your event by sharing how radio is changing round the world – in terms of consumption, production and promotion. If I can help you, or your business, please do get in touch, by simply hitting 'reply'.