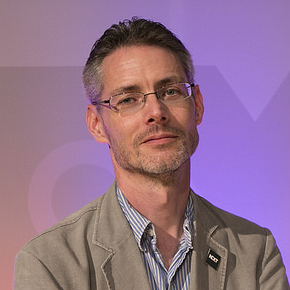 James Cridland, radio futurologist, is a conference speaker, writer and consultant. He runs the media information website media.info and helps organise the yearly Next Radio conference. He also publishes podnews.net, a daily briefing on podcasting and on-demand, and writes a weekly international radio trends newsletter, at james.crid.land.
---
Last week, someone sent me an email with a 'future topic idea' – "how many radio receivers do we own today, versus 50 years ago?"
I asked my correspondent: "do you mean radio receivers? Or things that let you listen to radio stations?"
His point was that there are lots more radio receivers and bits of radio technology than ever before in devices. Which is true. Bluetooth chips (which broadcast at 2.45 GHz) normally contain FM tuners as well; and wifi (2.4 GHz and 5 GHz) is almost ubiquitous. My home is blanketed by radio transmissions and receivers, enabling me to connect them to the internal network, and from there, the internet.
However, there's some research to suggest that the amount of radio receivers – things that are capable of picking up the analogue transmissions of 99.7 The Wombat – are on the decline. In 2020, the Infinite Dial from Edison Research reported that the average home has 1.5 radios, down from 3 in 2008. And, almost a third – 32% – claim that they have no radio receivers in their home at all. (That number was 4% in 2008).
Streaming is now 12% of all traditional radio listening in US. (In early 2020 it was 14% in the UK; I don't think Australia releases an online breakdown).
The vast majority of radio listening is still to broadcast radio, to a radio receiver: but not in every household. In my house, I wake up to the radio every day; my daughter sleeps to the radio; I'll often listen to the radio while making dinner, or sitting on the deck with a coffee. However, for all this radio listening, we no longer use a single radio receiver.
My definition of radio – an audio-first shared experience with a human connection – is deliberately platform agnostic for a reason: because many people are no longer using a radio to listen to the radio. And there's nothing wrong with that.
---
Rage against the algorithm: here's an interesting-looking radio app: a human-curated set of human-curated radio streams. Called Internet FM, it's put together by a man called Steven in a basement in Chicago: but a basement full of vinyl, which is the best kind.
In Australia, Nine Radio released their financials. They're the owners of big talk stations 2GB in Sydney, along with 4BC in Brisbane, 3AW in Melbourne and 6PR in Perth. They claim audience growth up 11% (including a broadened demo), but revenue down 11%.
If you're doing a local breakfast show where a caller was really excited about seeing Ronan Keating from Westlife in a motorway services, it's a clever trick to realise that he does a breakfast show for the same company – and to simulcast a little stunt on both.
Slightly random video of Chris Moyles visiting Radio Aire in Leeds (now closed, but Pulse comes from there instead). Filmed for the BBC, and featuring fat Chris, rather than the more trim Chris. (A moniker he gave himself, lest you think I'm being unkind).
Because of lockdowns, so much TV at the moment in Australia is coming from the home office. This was a nice reveal.
If you go back to May 25, you'll find a longform interview in Iain Dale's All Talk ▸ podcast with Gillian Reynolds CBE – long-time radio critic and the first programme controller of Radio City in Liverpool (and first female programme controller in the UK).
RIP to WNDB's "Mr Anti-Vax", radio presenter Marc Bernier, who has died of COVID-19.
---
It's absolutely not (that) necessary, but if anyone wants to support my work in any way, you can BuyMeACoffee – become a member to give regularly or just give a one-off coffee if you'd like to support me in some way.
.