James Cridland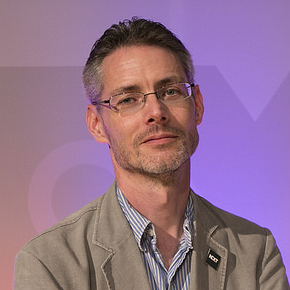 , radio futurologist, is a conference speaker, writer and consultant. He runs the media information website media.info and helps organise the yearly Next Radio conference. He also publishes podnews.net, a daily briefing on podcasting and on-demand, and writes a weekly international radio trends newsletter, at james.crid.land.
---
RT was taken off the air in Europe, the US and Australia. A station that often represented a different point of view from Western authorities was removed after government pressure.
Эхо Москвы (Echo of Moscow) was taken off the air in Russia. A station that often represented a different point of view from Russian authorities was removed after government pressure.
There is one difference, of course – in this interview from the BBC World Service, a journalist for Эхо Москвы, Tatyana Felgenhauer, is asked what's next: "arrest", she instantly replies. It's quite the listen.
You can listen here
---
Many international broadcasters have restarted their shortwave broadcasting into Ukraine. The BBC World Service is producing a Ukrainian service (but for only four hours a day).
Of course, commendable: but, as this 2010 piece from RadioWorld points out, shortwave broadcasting has mainly ceased, and back then, even in places like India and Vietnam, shortwave listening had shrunk to tiny figures.
The demise of shortwave listening can only have exacerbated over the last ten years, as more services have been switched off. The ABC turned off shortwave in the Pacific in 2017. All India Radio is studying switchoff too. Shortwave for this midwestern USA listener in 2020 consisted of a lot of religious broadcasting, propaganda, offensive content, and (oddly) Bell's 1010 CFRB, a news/talk station in Toronto, which has an international shortwave relay.
More than 20 years ago, Graham Mytton shared some research data about shortwave radio ownership. That claims that in neighbouring Slovakia, 77% of households had access to shortwave radio at the time. Assuming that data is from 1998 or so, however, it's probably worth remembering that the country was just six years into being: and parts of Europe were still emerging from the cold war.
I can't find any data showing ownership of shortwave radio receivers that is newer than Mytton's. I'm sure it exists; but would love to learn more about shortwave receiver ownership. Does anyone know anything?
Incidentally – I looked into buying a shortwave radio the other day. What I'd like is a radio with shortwave, mediumwave, FM, DAB and DRM – a radio capable of receiving anything that's out there. I can't find one. Anyone know of one?
---
In Poland, RMF Ukrainia on 98.6 FM has started broadcasting for Ukrainian refugees. You can listen here – when I tuned in, it was in English – a news bulletin helping people with school admissions for refugees, the weather telling you to take warm clothes if you're going to the border. RMF is part of Bauer. Good call.
---
Want to supercharge your radio show? Here's a £1 week-long trial of Show Prep – from a world class radio consultant and the best show-prep writer in the UK. Great for UK stations, or for English-language stations everywhere, too. (ad)
.