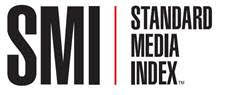 Standard Media Index (SMI), released growth statistics for Internet radio advertising, charting strong gains for April and the first quarter of this year. The data apply to U.S. ad spending only.
In its April Ad Market Highlights, SMI found that Internet radio advertising grew 32% in April, compared to April 2014. SMI attributed that jump to an overall migration of ad dollars to digital, reflected in high spending for video (+44%) and social (+70%).
We asked SMI for some context around the Internet radio point, and a company spokesperson sent us a fuller trendline. In Q1 2015, spending jumped 25.7% from the year before. Looking back further, Internet radio ad revenue grew 33.7% in full-year 2014, compared to 2013.
In this data work, Internet radio is defined as "any music streaming properties and websites to traditional radio stations." So, both broadcaster webcasts and pureplays were measured here. SMI uses "real-time, decision-grade data sourced directly from the booking systems of the world's largest media agencies."