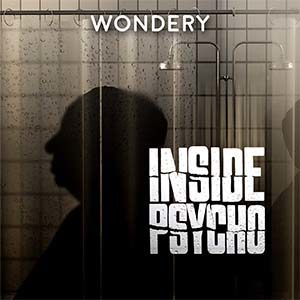 We received a note from iHeartMedia announcing what appears to be a seminal moment for both radio and podcasting. Over 70 iHeartMedia radio stations will air Inside Psycho, Mark Ramsey's highly produced podcast leading up to Halloween. The stations, which include WOR New York, KOA Denver, and WIOD Miami, will play a one-hour adaption of the podcast series.
"This marks the first time a made-for-podcast show will air across broadcast radio," according to the iHeartRadio announcement. The company predicts that the production will introduce podcasting to millions of new listeners.
"It's huge for podcasting and for radio," Mark Ramsey told RAIN News in an email conversation. "It now justifies that native podcast content CAN be on commercial radio and be there at scale."
Inside Psycho, on the Wondery network, is a detailed look behind the scenes of "Psycho." The high production value produces a show that can aptly be described as a feast for the ears, in our opinion. The one-hour special event explores the controversial production of the film, and features previously untold stories of its major players including director Alfred Hitchcock, Anthony Perkins, and Janet Leigh.
iHeartRadio SVP of Podcasting Chris Peterson says that this podcast-to-broadcast arrangement is a first, but not a last. "Wondery has a roster of very engaging podcast content and Inside Psycho is no exception," he noted. "This brand-new 'Podcast Meets Broadcast' special will be the first of many seasonal podcast events across iHeartMedia stations."
Listenership of the six-part Inside Psycho series us quoted as "hundreds of thousands on demand." Producer Mark Ramsey is currently working on a follow-up series Inside The Exorcist.