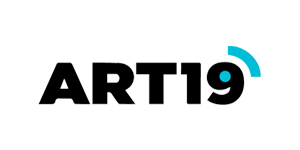 Impact, which is a content accelerator and online marketplace co-founded by Imagine Entertainment's partners Brian Grazer & Ron Howard, has selected leading audio platform ART19 to host and distribute IMPACT: The Podcast.
The show is described this way: "Impact's new podcast brings together storytellers and entertainment industry leaders to explore the process of content creation and the way art shapes the world around us." The first episode of this podcast features conversations with Peter Berg (Friday Night Lights, Lone Survivor), Issa Rae (Insecure) and Judd Apatow (40 Year Old Virgin, Trainwreck), who discuss the importance of "Truth in Storytelling."
The podcast has dropped five episodes already. New episodes come out every Wednesday with a roster of guests that includes: The RZA (Wu-Tang: American Saga); Dave Burd aka Lil Dicky (Dave); Jeff Schaffer (Curb Your Enthusiasm); Saladin Patterson (The Last O.G.); Academy Award winners Frances McDormand (Three Billboards, Fargo), Damien Chazelle (La La Land, Whiplash) and Akiva Goldsman (A Beautiful Mind, Cinderella Man).
"It's always exciting to find a team that cares so much about innovation and storytelling, two of our own company's passions," said ART19 CRO Lex Friedman. "ART19 handles the technical side of distribution, so that the Imagine Impact team can focus on doing what it does best — creating incredible content."