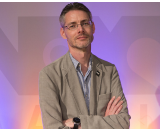 James Cridland, radio futurologist, is a conference speaker, writer and consultant. He runs the media information website media.info and helps organise the yearly Next Radio conference. He also publishes podnews.net, a daily briefing on podcasting and on-demand, and writes a weekly international radio trends newsletter, at james.crid.land.
---
All change in the UK. Since I posted last time, Bauer has enacted much of its changes to its UK radio stations that I linked-to in early June. Bauer says it will close a number of well-regarded local radio stations to rebroadcast oldies format Greatest Hits Radio. Many presenters did their last shows for their stations over the last few weeks: only breakfast continues on these stations before many are closed completely. Bauer did allow these fine broadcasters to say goodbye, and – of the clips I've heard – they did with good grace and style. A hat-tip to you all.
This newsletter is read across the world, where you might not know what the Bauer plan is, so by way of some help, here's some (slightly tongue-in-cheek) clarification of their strategy.
In Manchester, heritage brand Key 103 disappeared a few years ago to become "Hits Radio", a Top40 brand which is now being rolled out onto some of Bauer's new FM stations and also available on DAB in most places. By September, "Hits Radio" will replace a number of stations in places like Portsmouth and Winchester, which aren't stations actually owned by Bauer, though they'll get a local drivetime show. Hits Radio will also be on a number of other stations, but not called "Hits Radio", instead retaining the local brand and a local breakfast show, rather than a local drivetime show. Manchester doesn't get a local breakfast show but they will in the rather smaller Bradford, Stoke and Leeds.
Actually, not Leeds: less than two months after the initial announcement, Bauer suddenly announced that Radio Aire would disappear entirely. The FM for that station will now rebroadcast the national Greatest Hits Radio. Greatest Hits Radio is different from Hits Radio.
Bauer's West Yorkshire outlets now have a big transmitter on 102.5 with Hits Radio on it, but called Pulse 1 and not Hits Radio, and three small ones, 96.3, 97.5 and 106.8 which don't overlap much but will be broadcasting Greatest Hits Radio except not 97.5 because that will have Hits Radio on it. Which is different to Greatest Hits Radio. That'll call itself Pulse 1, in spite of not having a Pulse 2 any more because that'll be Greatest Hits Radio.
In some parts of the country, you'll hear Greatest Hits Radio on both AM and FM, some with local programming, some not. You'll also find Greatest Hits Radio – both versions – on DAB.
Greatest Hits Radio has different programming during the day in Scotland than England, and isn't called Greatest Hits Radio there, since it uses the local heritage brands, although you can get "Greatest Hits Radio UK" in Scotland on TV, which is actually the English service. In the North East, Greatest Hits Radio also carries a local late-night show on Sundays. In Swansea in Wales, Greatest Hits Radio is just an overnight service.
And none of this matters to Lincs FM or Pirate FM: Bauer bought those two but aren't changing them at all for a reason that's so clear I obviously needn't worry about explaining it. Although they'll be sold as Hits Radio to national advertisers.
Hope that helps clear things up. It all seems a bit messy to me.
You might like to read this piece from the Sydney Morning Herald. It's entitled How Bauer Media's purchase of Australia's ACP ravaged the world of Australian once-golden glossy magazines, and I know you're thinking that it's got nothing to do with the radio, but oh, it does.
---
<deep breath>
<positivity-mode="on">
---
By way of comparison, Southern Cross Austereo have just rebranded Brisbane's Hit105 back to its heritage name B105; and Adelaide's Hit107 back to SAFM. Here's some audio. Hilariously, Matt, one of the B105 breakfast crew, starts the show (and some nice positioning) by saying "Yes, we've changed the name of the radio station back to what you've been calling us for the last five years". Indeed.
Enjoying Brad, currently on-air as I type this, branding the station as "Live from the top of Caxton Street, B105" – then segueing into a voice clip of Kylie Minogue introducing her new single "on B105". Nicely done. What's also interesting to hear is lots of listeners calling, apparently delighted that B105 is back. The station sounds really very good.
The plan is to widen the target audience to be slightly older, which is a difficult balancing act, but could eat into competitors at 97.3 and Nova. I notice that the sub-channels on DAB are all, also, rebranded to "B105 Easy" and "B105 Dance".
(The brand new minimal website looks beautiful, is nicely responsive and I like the new logo, but sadly, the domain is hit·com·au (they own the b105 domain); the front page's main hero story is "how to listen to Hit105 from wherever you are", and the contact-us page also calls it hit105. The subchannels retain the Hit branding, too. Poor show, online team.)
---
Radio ratings: Australia's restarting its surveys from next Monday.
In the UK, RAJAR has released a press release that essentially says no new numbers for now. The majority of RAJAR's reporting is actually done online these days, but they still visit homes to help people get started.
In the US, big changes to breakfast time, as US listeners seem to have gained an extra 75 minutes lie-in, starting their audio day rather later. Breakfast radio must be showing significant changes, you'd guess. (Here's more from Tom Webster.
NPR ratings have "collapsed", says NPR (and they'd know): the network's shows lost roughly a quarter of their audience between the second quarter of 2019 and the same months in 2020. In terms of revenue, podcasting is still growing for NPR, but it won't offset the losses from radio. "For the first time, NPR is on track to make more money from underwriting on podcasts than on its conventional radio shows", NPR report, a story my own Podnews first spotted on in September.
Commercial radio in the US says that listening is now about 10% lower than it was before the pandemic.
In the US, listening on digital devices is now bigger than analogue ones (kind of).
---
2020 continues to surpass all expectation in rubbishness. Global, the UK's largest commercial radio group, announce major restructuring and job cuts, though we don't know the full numbers of those affected.
BBC local radio is to cut 139 jobs in England. There have also been job cuts announced at many US public radio outlets, including Chicago's WBEZ, Boston's WBUR, and APM/MPR. Good luck, everyone.
---
From the world of podcasting, the New York Times has bought Serial Productions, which seems a good purchase, for $35m. US podcast ad revenues grew 48% in 2019, though here's a graph showing podcast and radio ad revenue which highlights how large radio still is. SiriusXM bought Stitcher, a podcast studio, saleshouse and app, for $335m.
Wonderfully heart-warming story from a podcast. Quite a thing. And yes, this sort of story still happens for radio – but it's interesting seeing it happen here, too.
There are 52 radio stations in Savannah, Georgia. Tom Webster wonders what would happen if there were only three of them. Interesting read.
---
Classifieds:

I use Sendy to send this mailing list out. It's like MailChimp, but no monkeying around with high fees (it's 100x cheaper).

Decent radio is more than just show and go. A £1 week-long trial of Show Prep will make your show rather better.

Want to get into podcasting? Dave Jackson's School of Podcasting is the thing. Dave's a good man, has a sparkling sense of humour, and understands how stuff works.

I get paid by people all over the world, and TransferWise really helps. You get proper bank accounts in the countries where you want to get paid; a Mastercard that works everywhere; and very cheap currency transfers. This link gives you a fee-free transfer.
---