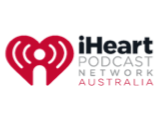 The iHeartPodcast Network Australia has entered a partnership with Neroli Meadows, a sports journalist, sports commentator, and television presenter. This deal will see the creation of a podcast called Ordineroli Speaking, which will share stories about resilience in sport.
"I want to help share the human stories behind the stars. Sports people are relatable and I find when you give them a safe space to let their guard down, they have some pretty important things to say," Meadows said. "Ordineroli Speaking features compelling stories of athletes acknowledging they weren't coping, trying to get over the feeling of failure – some are coming to terms with tragedy. They're athletes who are trying to embrace why they are the way they are. A lot of the athletes are speaking up because they want to help other people who have been through something similar."
iHeartPodcast Network Australia is operated by ARN. It was launched at the end of February, and ARN plans to continue expanding the network with additional efforts in content, client integration, and customized campaigns.