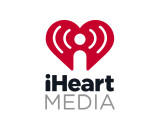 In this week's third-quarter earnings call, iHeartMedia executives preached digital, podcasting, and the recent acquisition of Voxnest.
CEO Bob Pittman seemed to bifurcate the company as half broadcast revenue, and half other revenue. The "other" revenue had better earnings:
"Our revenue is now split approximately 50% broadcast revenue and 50% other revenue lines. These other revenue lines, which include digital and podcasting and networks, all of which are businesses that have been the focal point of our growth efforts, have meaningfully better revenue performance than our broadcast segment. For example, digital grew 17% year-over-year and was still up 8%, excluding the impact of podcasting, which grew 74%."
Pittman also noted that the iHeartRadio app, the company's branded streaming radio, subscription music, and podcasting presence has  been downloaded nearly three-billion times.
The recent Voxnest acquisition was an important topic in the earnings call. The company made it clear that ad technology, and in particular the monetization of podcasting's long tail, make up the main rationale for the $50-million Voxnest grab.
"The Voxnest acquisition provides two crucial benefits to our podcast business. First, it opens up meaningful additional targetable inventory to our podcast advertisers. And second, it will allow for the more efficient monetization of our inventory by helping to connect the fragmented programmatic marketplaces that exist in podcasting and establishes the first at-scale real-time bidding podcast platform for non-premium podcast inventory."
Later in the call, replying to an investor question, the Voxnest dialog dove deeper into how podcasting revenue is split between high and low (or "non-premium") earners:
"I think, when you look at Voxnest, what it really allows us to do in simple terms is have an electronic trading platform for our non-premium inventory. We've done extraordinarily well selling the big premium inventory for our very high profile big podcast we have. But there's always a piece of it that remains unsold, that's not premium inventory in the sense of what podcasting will get on the premium level. And so by putting an electronic platform together, being able to combine that with data, being able to combine these fragmented podcasts marketplaces that are out there and being able to deliver it as a real time bidding platform, I think, give us a tremendous way to add additional value to what we already have and becomes important to us."
.