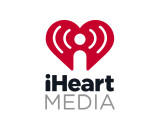 iHeartMedia today announces the launch of a new ad-tech platform for marketers called Private Marketplace.
Developed by Voxnest (acquired by iHM last October), the new audio advertising market addresses iHeart's 560 podcasts, 30-million listeners, and 257-million monthly plays. The rationale for buying Voxnest was driven by its expertise in audience targeting, automated ad insertion, segmenting audiences, compliance with IAB standards, and analytics.
"The launch of this Private Marketplace is a huge milestone in the podcast industry," said Brian Kaminsky, Chief Data Officer and President of Revenue Strategies for iHeartMedia.
iHeart's new product advances the growing trend of programmatic advertising in podcasting. Targeting is key. "This new technology allows brand advertisers to create their own unique, tailored marketplaces," the announcement states, "composed of their specific audience targets and pricing, to dial up and down across each year as their marketing needs require."
Along that line, three main targeting options are defined.
Category — Allows brands to advertise across the iHeartPodcast Network's diverse and comprehensive network of shows and includes categories such as Business & Finance, TV & Film, History, True Crime, Society & Culture, Music, Sports, Health & Fitness, Comedy, Science & Tech, Parenting & Family and News & Citizenship.
Geolocation — Allows brands to tap into the iHeartPodcast Network's massive audience to deliver relevant messaging to a specific region within a premium podcast environment.
Psychographic — Uses a suite of data-driven Psychographic Podcast Networks, enabling brands to buy across a set of shows that speak to specific consumer behaviors like the conqueror, explorer, legend, cultivator, decider, thriver, rising star, advocate, backer and intrepid.
The platform offers marketers the full range of programmatic types: Programmatic Guaranteed (PG), Preferred Deal (PD), Private Auction (PA) and Open Marketplace (OMP).
"Our podcasts attract some of the most engaged and passionate podcast listeners in the world," Kaminsky said, "and now advertisers will have massive scale and highly specific targeting at their fingertips, to reach these hundreds of millions of listeners who are now consuming podcasts."
.