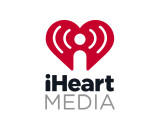 iHeartMedia released a lengthy and bullet-point-heavy financial update meant to reassure investors during coronavirus uncertainty. In a dense document of information the company says this about its digital audio operations: "Podcasting and Digital: Strong Audience and Revenue Growth Continuing."
Podcasting Takes the Digital Lead
Drilling into its podcast business, iHeart stated this: "We want our shareholders to know that we have taken immediate and proactive steps to weather this crisis, and we expect to emerge even stronger given our sufficient liquidity, the continued strength of consumer listening, and our diversified multiple platforms, including digital and especially podcasting. In March, our podcast listening reached an all-time high as measured by number of downloads and monthly unique visitors according to Podtrac, maintaining our position as the #1 commercial podcaster in America."
The bold emphasis above is added by RAIN, to emphasize a key talking for iHeart as several measurement companies and podcast publishers have focused a lens on podcast listening during this time of widespread sheltering at home, which disrupts lifestyle routines where podcast is habitual.
Podcasting receives more stress in the statement, identified as a necessary revenue component that takes some of the load off broadcasting: "The Company now has diversified products and revenue streams and no longer relies almost exclusively on broadcast radio revenue and it benefits from favorable growth trends in its emerging businesses, such as podcasting, and from a move of ad dollars to audio, including podcasting."
iHeart also mentions "digital-like advertising solutions" in its broadcast business, with analytics and programmatic platforms.
The Larger Context
The purpose of iHeartMedioa's post (READ HERE) is to document its cost-saving initiatives. It references the "modernization" announced in February, which emphasizes modernizing station operations. At the present juncture, the document announces $200-million in 2020 savings from furloughs, salary reductions, suspension of hiring, travel, entertainment, and 401k matching.As a good-bad news statement there is this: "The Company also expects to see decreased variable sales expense and commissions associated with lower revenue."
On the flip side of growing podcast/digital earning, "National, Local and Network revenues have declined." The company does expect political spending to stay consistent with expectations based on prior cycles.
The company has drawn $350-million from its $450-million "senior secured asset-based revolving credit facility."
While radio ad revenue is down year-over-year, iHeart is framing the situation as stable with an eye to possible long-term business disruption from COVID-19. The company's main message is that its financial resources and management "will enable us to build effectively on our audio-market leadership even in highly conservative macro-economic scenarios such as an extended, multi-year period of sustained US economic weakness. We believe this substantial financial flexibility will prove a further competitive strength for our Company should the current economic slowdown continue for a prolonged period."