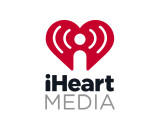 iHeartMedia commissioned a study from Ipsos Research exploring the reach and popularity of different audio formats. The results backed other studies on the continued dominance of radio, and noted that younger listeners are driving much of the growth in audio.
"Audio is hot right now and a must for marketers looking to reach increasingly elusive and fractured audiences. If you look at the data, it's undeniable that consumers are listening more and watching less and this study outlines when, where and why," iHeartMedia Chairman and CEO Bob Pittman said. "Contrary to some misperceptions, it shows we are living in an audio-first world by drilling down a more granular overview of audio listenership and showing what a day-in-the-life of the average listener is like when it comes to media consumption."
Radio reached more people in the survey than any other media format. Its weekly reach is 85% and daily reach is 69%. The rates surpassed the daily reach of streaming music at 34%.
Listeners spent an average of 17.2 hours a week listening to their favorite broadcast radio stations. Millennials and Gen Z spent more than 18 hours a week and 2.6 hours a day listening to audio. Among Millennials, podcasts represent about 10% of their audio consumption. The podcast listeners in the age bracket also posted an 82% rate of also listening to radio.
"Radio has long been a trusted companion for people of all ages so it's no surprise that it continues to be the premier destination when people want to connect with others and their community," said Gayle Troberman, CMO of iHeartMedia. "The only difference now versus decades ago is that today people can enjoy that connection anywhere they are across a variety of platforms."
The study also found increases in on-the-go listening. The results showed 65% of listening happening outside the home. Cars are the most frequent site of listening, and radio generated 65% of in-car audio.
For listening at home, smart speakers are helping boost consumption. Households with the devices reported spending 47% more time listening to radio during the key hours of 8 pm to 10 pm compared with household without smart speakers.