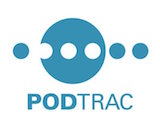 iHeartPodcasts, Wondery, and NPR were the top 1, 2, and 3 podcast publishers in March, according to the Podtrac Top Publishers ranker. This monthly accounting tracks Podtrac measurement clients only.
Below is Podtrac's full list, which ranks publishers by U.S. audience size. Below that is the RAIN Remix which sorts the list in two different ways.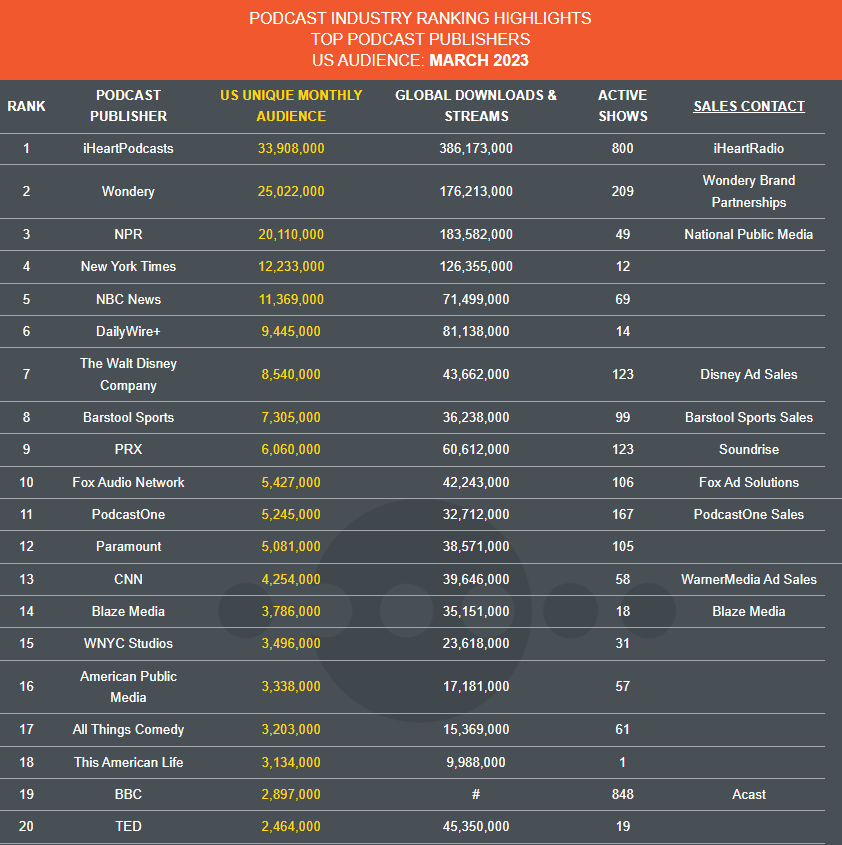 We remixed the information above to sort the audience and download rankings as per-show averages. Doing so shakes up the list twice. Starting with monthly audience per show, we see This American Life jump from #18 to #1. At the same time, iHeartPodcasts (which produces 800 shows) moves from #1 to #18.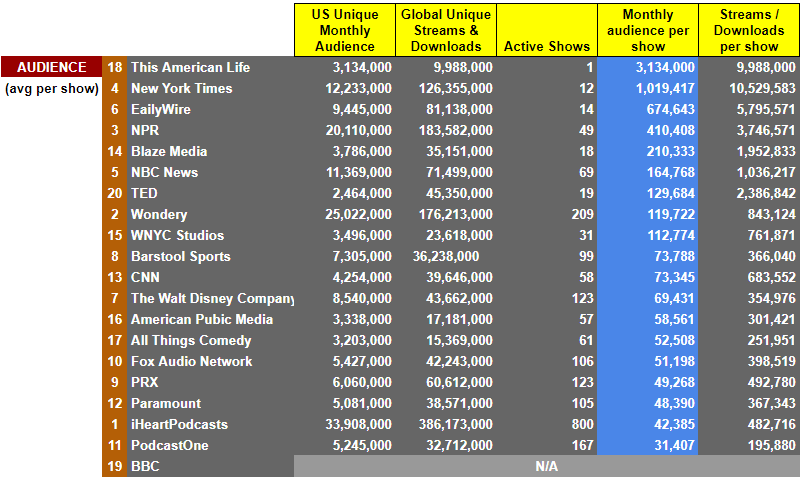 The second remix sorts the list by streams/downloads per show: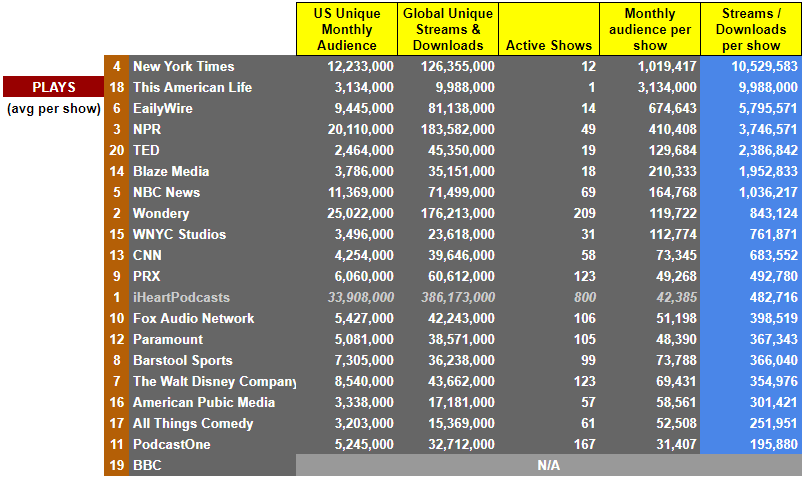 ---